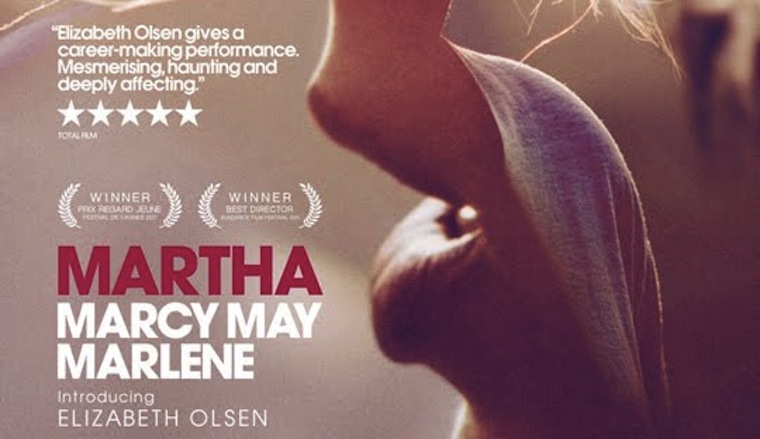 Like most people, I initially judge a book by its cover and was prepared to veto Martha Marcy May Marlene based on its title alone. It has too many names, all beginning with M, none of them sounding particularly interesting. So is the film actually worth a look?
The film follows a young woman Martha (Elisabeth Olsen) who is trying to readjust to life after fleeing from an abusive cult where she spent the last two years living as Marcy May. Alone, afraid and without any other option she goes to stay with her sister Lucy and Lucy's husband Ted (Sarah Paulson and Hugh Dancy). They could be the poster couple for middle class suburban bliss; it's enough to make anyone want to run screaming back to a cult.  Martha struggles to fit in to this world of cocktail parties and family meals filled with polite and often awkward conversation while her neurotic sister pressures her for information about her life. Feeling unable to tell anyone about all shit that went down in the cult; Martha starts to unravel as she becomes increasingly paranoid and unable to distinguish between her dreams and reality. This is where the fun really starts.
Martha Marcy May Multiple-Names benefits from exploiting a fascinating subject matter. Cults are something relatively unexplored within cinema, sure, people have a knowledge of Scientology or the Manson family (a cult the film borrows a lot of ideas from) but they are rarely used in film. Cults live outside of our society and outside of our rules, we don't fully understand them and this makes the cult members a fearful antagonist. Martha's paranoia that her former 'family' will come for her is very understandable and poses a real threat – something often lacking in a modern day thriller, making it feel like an early Polanski film (see classics such as Rosemary's baby or Repulsion). The isolated locations are captured beautifully; helping to really emphasise Martha's emotional state. You can almost feel the crisp air on your face as Martha skinny dips and her uptight sister looks on horrified.
The casting is perfect, John Hawkes plays cult leader Patrick. He's charming, mysterious and a bit rapey. Hawkes manages to convey so many conflicting emotions with one intense look. But it is Elizabeth Olsen as the title character(s) who really shines. You may not have heard of Ms Olsen but you've probably heard of her sisters: the Olsen twins, those jailbait blondes who haven't really been doing a lot in the way of acting since turning twenty-one.  That's okay as their younger sister in one of her first acting roles surpasses anything they could dream to achieve as well as any other aspiring actress for that mater. Elizabeth looks like she's jumped out from the pages of an Asos catalogue, she's flawless, but in front of the camera she seems so flawed and beautifully natural. Her performance is refreshingly open and unforgettably raw. Watching her is addictive and she has been quite rightly praised for this role.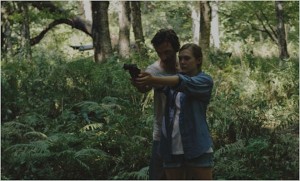 To veto or not to veto? This film is a gem, creepy, intense and importantly enjoyable. Seek this out and got lost in a world far away from your comfort zone.