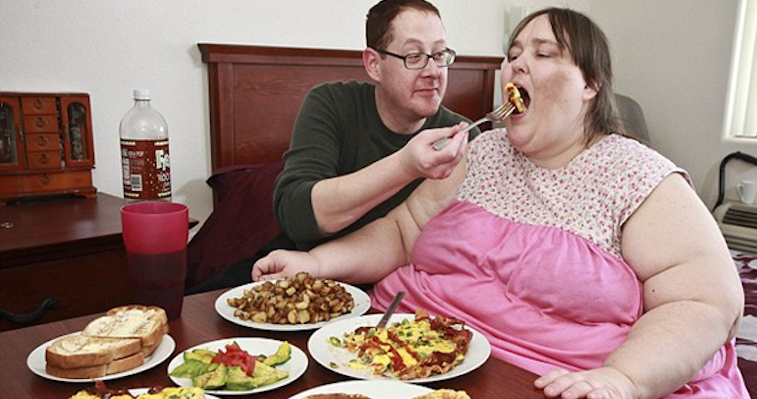 Susanne Eman suggests that she's just an average girl with a body to match her personality. If that's the case then dictatorships across the world must be trembling in their boots.
This senseless, thirty three year old glutton has decided to aim her tubby sights on becoming the world's heaviest woman with a dream weight of over 115 stone. She is currently living with her fiancée Chef (no surprises) and two sons in Arizona, a useful number as it often takes up to three people to operate a crane.
Susanne currently weighs more than 54 stone (those of you who are good at maths will see that she plans to double her current weight) and plans to wed Parker Clack, 35, who loves cooking for her. The pair met over the internet last year(another surprise) and hit it off following a string of emails. In a bizarre twist, Susanne is currently unable to find employment…..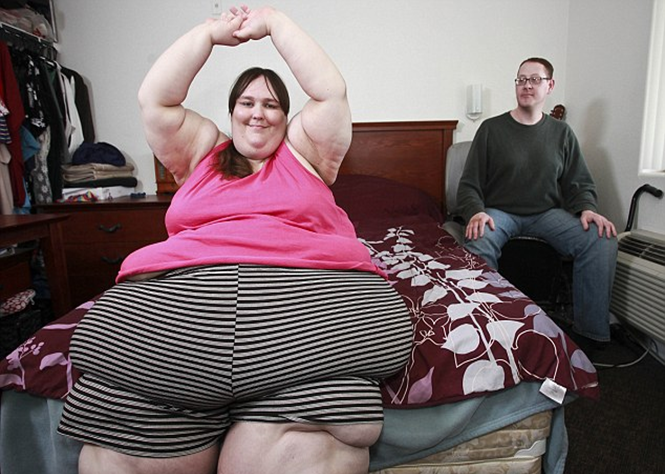 Her husband to be (who frankly looks like he might murder her at any second) fully supports her transformation into an immobile blob like creature and will presumably jump up and down on her like a small child with an enormous waterbed.
Of course being severely overweight can have many life threatening consequences and Susanne's doctor has chastised her for playing 'russain roulette' with her life. Rest assured though, that Susanne Eman has prepared for the future. "If I get sick…." she pronounces shrewdly, "My sister Cassie will take care of the kids."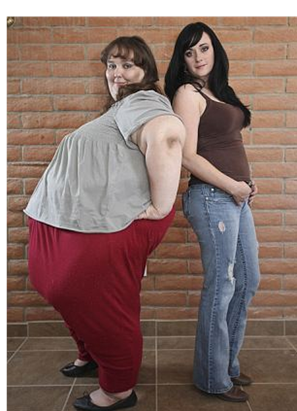 In the video below, Susanne tests out how much of a table she can cover with her stomach. Not for the faint hearted….
[yframe url='http://www.youtube.com/watch?v=PEMgcNIr7Lc']
According to her website (http://susanneeman.com) she "loves marching to her own beat." We all hope she doesn't start marching before eight AM.