When you buy a second hand video game, it's usually a case of hoping that the damn thing works, but sometimes you end up getting way more than you bargained for.
Images VIA
Case in point is the story of 30 year old Oliver Edwards who took his three children – four, six and ten respectively – to Preston's GAME store to spend the £20 voucher that they had received from their uncle for Christmas. Perfectly normal activity so far right?
However, after Oliver thumbed through the manual of NBA 2K17 he was shocked to discover a small baggy of frosty white  crystals in there. I was probably more shocked that the game still had an instruction manual included with it to be honest, but the drugs was a close second sure.
Oliver sounds like a bit of a noob as he didn't know what the baggy was all about before he showed his wife, but was suitably outraged upon discovering that they might be drugs. In fairness if his four year old kid had ingested it all then it probably wouldn't have been a pretty sight, so I can understand his concern. His wife could probably have a good night out with it though.
Anyway, here's what Oliver had to say about it all:
I was just horrified. My initial thought was it could have been that gel you get in new shoes but then I took it into the kitchen to have a look.

My son asked what is was and I said I didn't know. My wife took one look at it and she was gobsmacked.

It looked a bit like lemon sherbet powder. I like to think my youngest wouldn't have done anything with it but you never you. It's very worrying.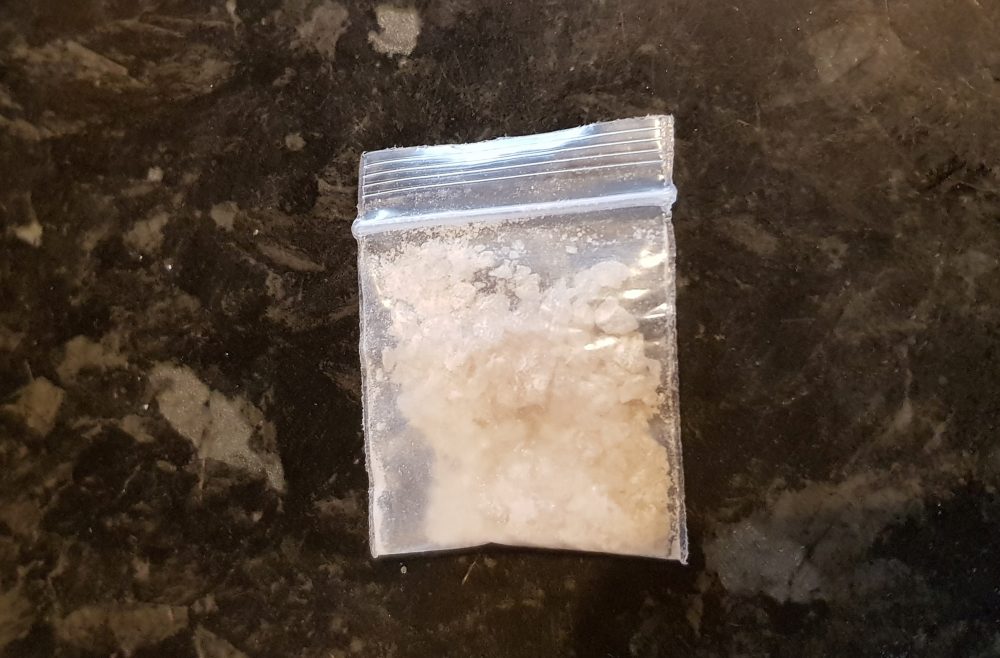 If this had fallen onto the floor and my youngest had mistaken it for sweets this could have been fatal.

I phoned GAME's customer service. I told the bloke on the phone and he laughed at me.

He said come and swap it for a game without the drugs in. I think I put the phone down on him.

I was really angry with their reaction to it. They didn't seem that bothered.
Lol GAME do come across sounding like jokers there don't they? In fairness I doubt anyone is checking the instruction manuals when a game is traded in because like I said earlier, literally nobody reads instruction manuals ever these days – still think that's the most bizarre thing about all this – so I know it looks bad on them but it really is something like a one in a million chance that it happened. GAME should probably have some safeguards in place to check those things though, fair.
Drug users should probably take better care of their drugs too. Just saying.
For more of the same, check out this boy in America discovering a whole load of crystal meth in his game. Guess it happens more often that we think.