There's not much else in this world more satisfying than seeing instant Karma work its magic.
Images VIA
Case in point: here's a far-right extremist/arsonist setting fire to a synagogue, only for his master plan to blow up in his face… literally.
According to CNN, Tristan Morgan was sectioned at London's Old Bailey this week as it is believed he was having a psychotic episode during the incident, although he did admit to arson, owning a white supremacist handbook and to instigating terrorism by publishing a song called 'White Man' to Soundcloud.
He might have been suffering a psychotic episode, but the attack certainly sounded premeditated. CCTV footage shows Morgan using an axe to break the building's window before attempting to set fire to the Exeter Synagogue on July 21 – a day commemorating the Holocaust.
As you'll also see in the footage, the plan backfires (again, literally) and a ball of flames engulfs the guy's face.
Eye witnesses said that Morgan appeared to laugh as he walked away from the burning building while holding a petrol can, shortly before firefighters arrived to deal with the attack described by the local Jewish community as "devastating". 
The place of worship was built back in 1763 and the fire caused roughly £23,000 worth of damage. 
As he was put in a police van, Morgan is reported to have said:
Please tell me that synagogue is burning to the ground. If not, it's poor preparation.
Prosecutor Alistair Richardson said the culprit has a "deep-rooted anti-Semitic belief, embodied in a desire to do harm to the Jewish community and an obsession with abhorrent anti-Semitic material."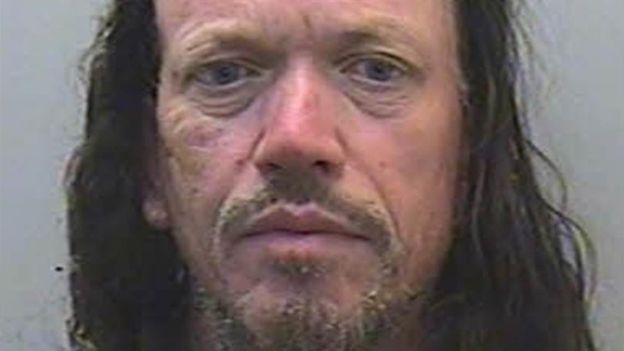 It is only by sheer chance that the Synagogue was empty and indeed that Morgan himself sustained only minor burns.
Whatever this guy's state of mind, it's clear he is a danger to society and holds some truly shocking and unacceptable extremist beliefs. Judge Anthony Leonard QC handed Morgan a hospital order without limit of time, stating most people would feel "anger and revulsion" over what he did.
For more cases of instant Karma, click HERE.