Johnny Depp might not be everyone's favourite person right now following his high profile divorce from Amber Heard where she claimed that he was physically and emotionally abusive to her, but even so I don't think anyone will take any pleasure in seeing how he looks in the photographs below.
Featured Image VIA 
Depp is currently on tour with his band Hollywood Vampires alongside Alice Cooper and Joe Perry and their most recent stop was in St Petersburg where Depp kindly posed for some photographs with fans. He kinda looked like he was seriously debilitated though as he looked like he had lost a whole load of weight and like he might die any second there and then to be honest. Kinda like he was walking around on life support or something – get a load of this: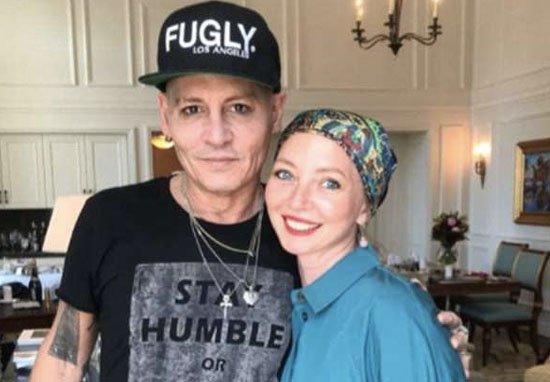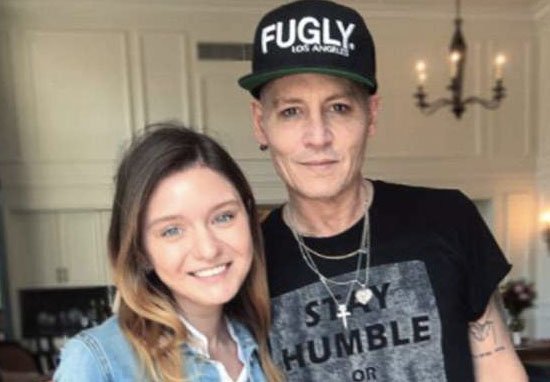 Geez – he kindsa looks like someone who is on their deathbed crossed with somebody's grandad who is trying to remain relevant by wearing 'cool' clothes that they saw One Direction wearing or something. It's not a good look even if he didn't look like he was on death's door.
Fans speculated that he might look like this due to a new movie he might be appearing in citing a film he was shooting named 'Richard Says Goodbye' about a terminally ill professor, but people were quick to quash that theory when it turned out the small indie film started shooting in July 17th – there's no way that Depp would be shooting it still now. It's possible he could be looking like this for another movie too, but right now these are still just unconfirmed theories and nobody really knows what's going on with it.
Let's hope he's OK though. Hopefully it'll just have the same resolution as when everyone was worried about Jet Li a few weeks ago because he was looking so gaunt. He seemed to be OK in the end – or so she said.