Thanks to the internet all manner of cool and weird stuff can happen these days, but this might be one of the most wholesome and neat stories I've heard in recent times centred around none other than Arnold Schwarzenegger himself.
Featured Image VIA
One of Arnies' many fans out there is a guy who goes by the name of RadonLab on Reddit, who decided to pay tribute to the big guy's birthday by carving a pipe featuring his likeness as The Terminator in honour of his birthday. After RadonLab posted it on Reddit, Schwarzenegger somehow caught wind of it and commented asking whether he would be able to buy it off him.
Radon was happy to send it the legendary actor/politician free of charge and as a gesture of thanks, Arnie responded by sending him a singed photograph of him smoking it. What a great little tale that is.
Here's how it went down in real time via some screenshots from Reddit: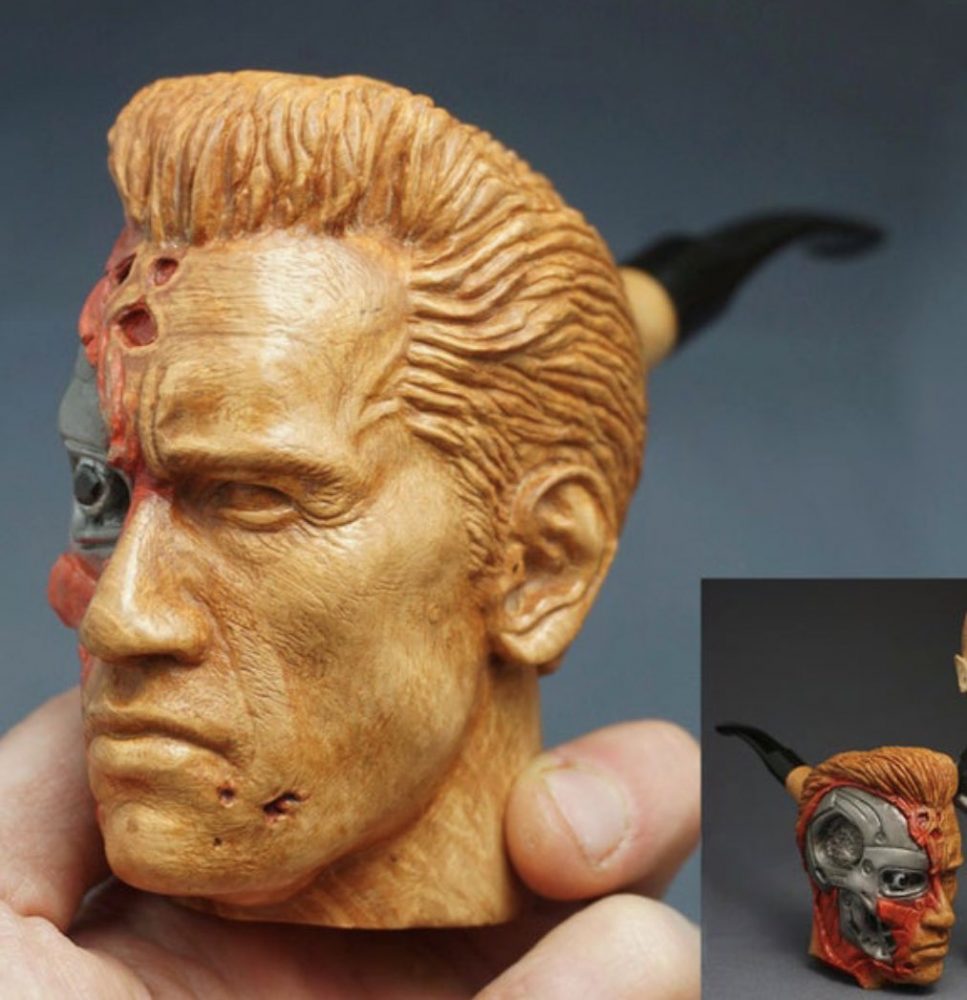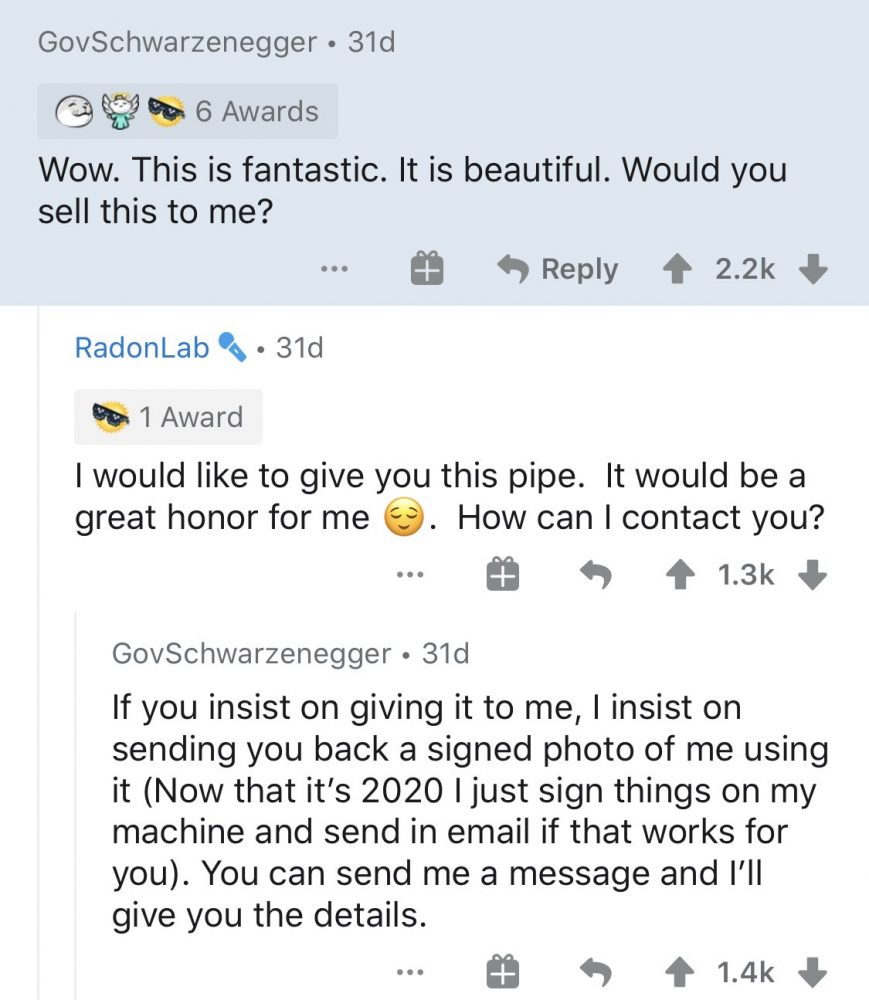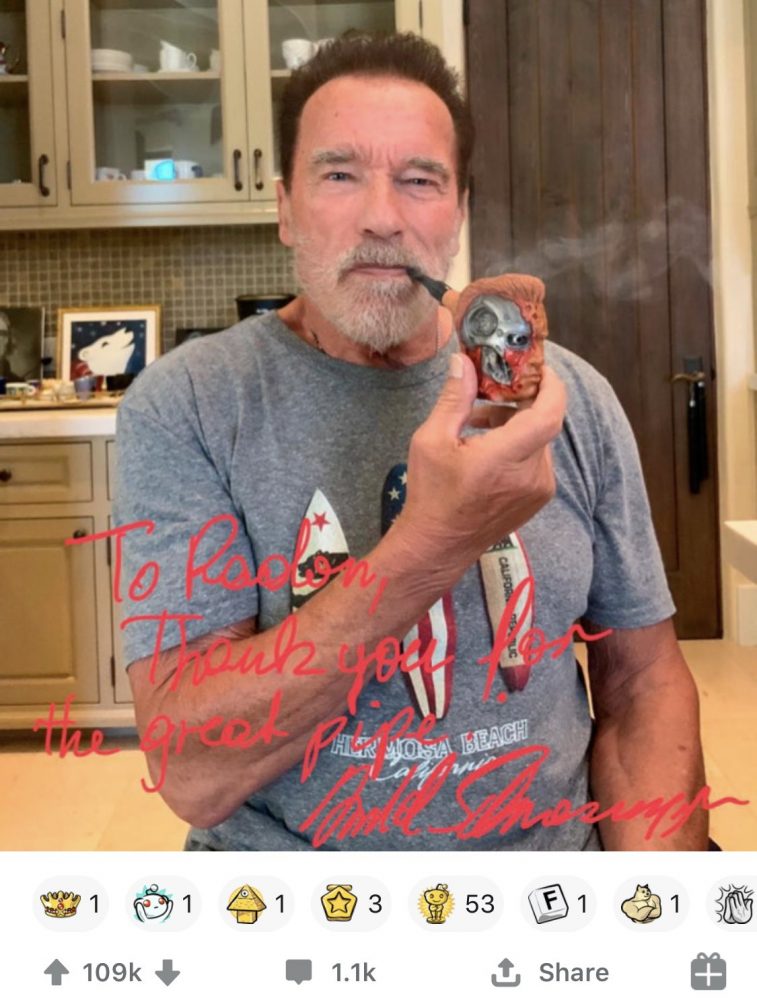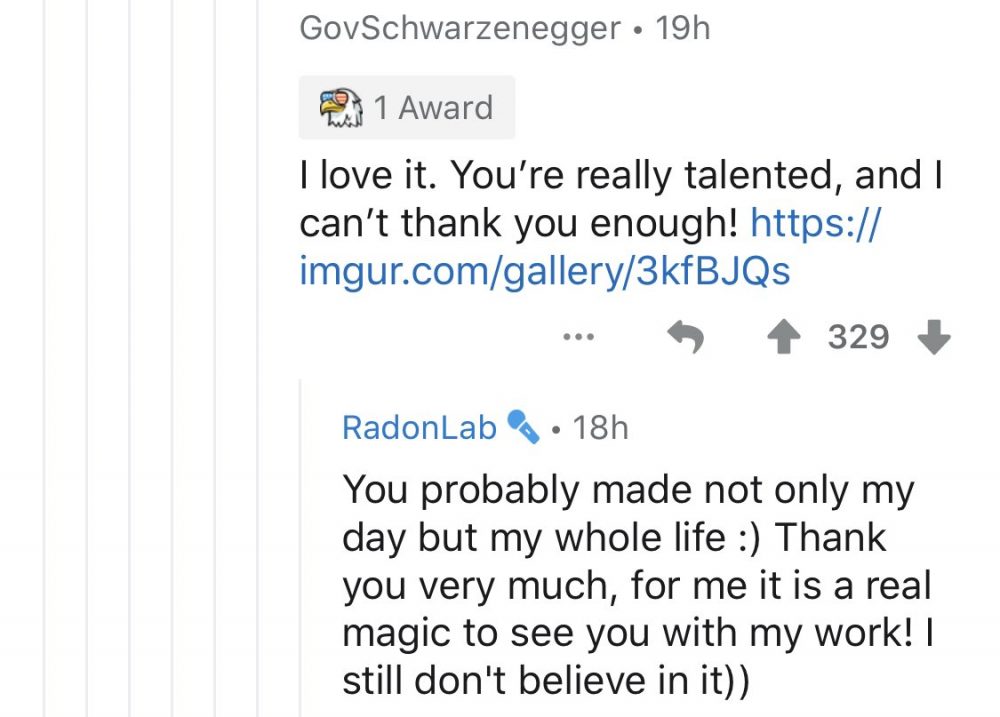 It is a fantastic gift. https://t.co/kkj63YGHI0

— Arnold (@Schwarzenegger) September 2, 2020
Really does warm your heart does't it, especially how stoked that RadonLab seems to be with the fact that Arnold Schwarzenegger is aware of his work and absolutely loves it. It's the kind of pure story that you need in a year like 2020 where everything seems to have turned to shit. Keep them coming.
For more of the same, check out this weird Arnold Schwarzenegger murder conspiracy. Surely not?