Bullying is a massive problem in pretty much every aspect of life – I daresay many of us still feel discriminated against in our lives for no real reason – but it's horrible to see how hateful and mean young children can be to each other.
Images VIA
That's why the parents of this unnamed 15-year-old boy have chosen to release the pictures of what happened to him on the way home from school to the public in a bid to try and get schools and parents to clamp down on bullying. The boy was left with a huge swelling on the right side of his face, two fat lips and a suspected broken jaw after the attack last Wednesday in Bridgend, South Wales last week.
A family friend Sarah Davies said the following: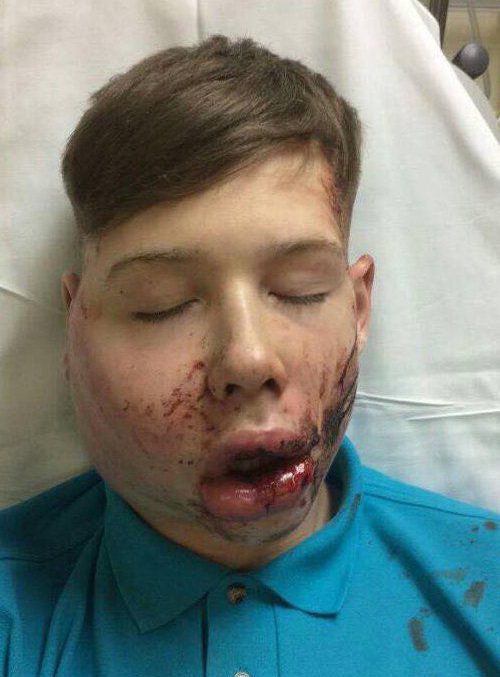 Please, if anyone saw anything please tell the police.

I'm sharing this with his mum's permission.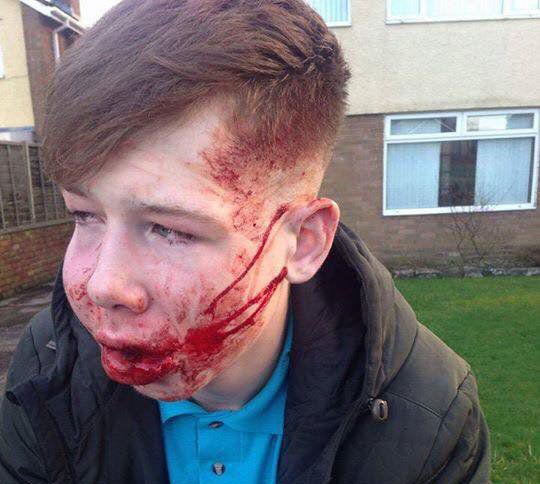 Thankfully since the photographs were shared, the police have arrested a 17-year-old in connection with the attack who was bailed pending further inquiries. Hopefully they manage to pin down who did this because those really are some sickening injuries for anyone to suffer. Although it's unlikely, hopefully these images will prevent at least a few cases of bulling from occurring.
For more bullying, check out these ghetto parents confronting the guy who was bullying their daughter on Facebook. Doubt he's gonna try that again, although I'm not entirely sure that was the best way to handle it.