The rise of food delivery services like Uber Eats and Deliveroo mean that it's now easier than ever to spunk all of your money on fast food without factoring in things like, you know, paying the rent.
Images VIA
Just ask this family of six, who spent so much of their wages on Just Eat that they're now temporarily homeless. Whoops.
Daniel Eyers, his eight-month pregnant partner Lucrezia Worrell and their four children were forced out of their Kent council flat after an investigation discovered that they were spending 40 quid on takeaways every week – leaving them unable to pay the rent for their flat.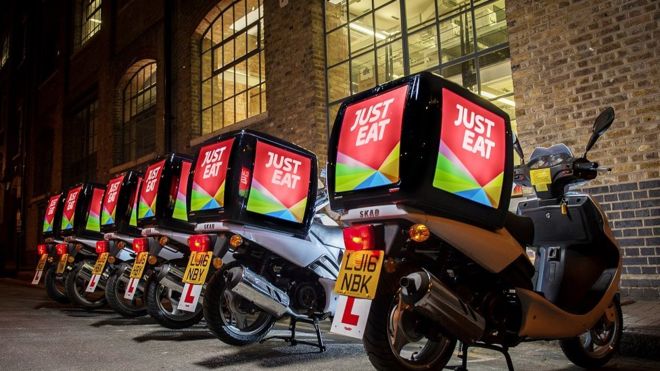 Daniel, 32, admitted that while they did sometimes pay late, they always handed over the amount owed eventually, saying:
We like to treat the children once a week to a takeaway.

They don't usually get much, so it's a nice treat.

It was my son's birthday the other month and we spent £45 but were told by the council we were spending money on non-essentials rather than paying rent.
By David's account, it sounds like this was a one-off occurrence, but when Medway Council requested to see bank statements after they were found to be paying the rent late, it was revealed they'd been buying takeaways instead.
Officers said the family made themselves "internally homeless" and they were forced to leave the property in June of last year.
Luckily they were put into emergency housing, however they've since been asked to leave there as well due to the bank statements showing regular payments to Just Eat. They're now all living at Daniel's mum's house.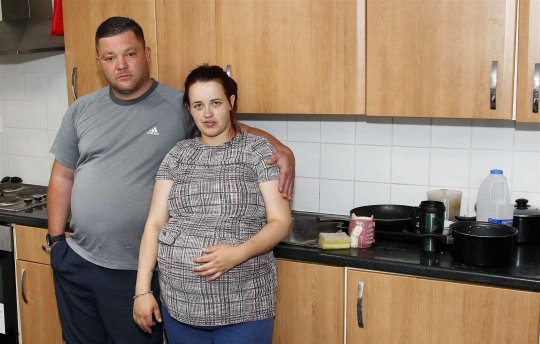 Although they've been offered a new pad, it's all the way up in Tyne and Wear, and understandably they're reluctant to move so far away. Daniel added:
I've been a Medway resident my whole life.

It was hard enough being moved from Chatham to Gillingham as my children go to school in Chatham.

I couldn't get a job, as it meant my children would miss out on school, as I have to drive them there everyday.
Sounds like this family are in quite the predicament, and now they can't even enjoy a takeaway to take their mind off of things. Here's hoping they find a house closer to home in the coming months. And maybe next time they'll be a bit more selective with their treat nights.
For the family who were held hostage in their own home by a cat, click HERE.