Even though The Interview has finally been released and done fairly well for itself in its first few days, it seems like its days of trouble are far from over.
The fact that it was distributed mostly online as its first point of release makes it the perfect target for hackers and scammers – and this is unfortunately what has happened with a fake Android app appearing in South Korea that steals your bank account details instead of letting you download the movie.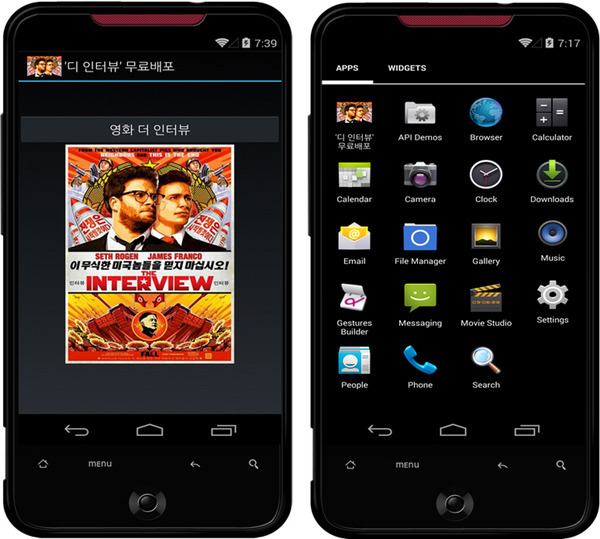 Security researcher Graham Cluley explained that the app was in fact an Android Trojan identified as Android/Badaccents and programmed to target South Korean banks and one international bank – Citibank. It's estimated that 20,000 devices have been infected so far – I've never been so happy to have an iPhone and also have no interest in seeing this dumb movie.
Interestingly though, Cluley remarks that the app has been programmed not to target North Korea, implying that they're probably behind this too. Jesus Christ Kim Jong-un, get over it already.