Wishing your ex a merry Christmas is a roundabout kind of way of seeing what they're up to or testing the waters to see if they still hate you, but how about adding them all into one group chat and wishing them a Merry Christmas all at the same time?
Featured Image VIA
Absolute recipe for disaster (and a few lolz), as this dude named Tom found out: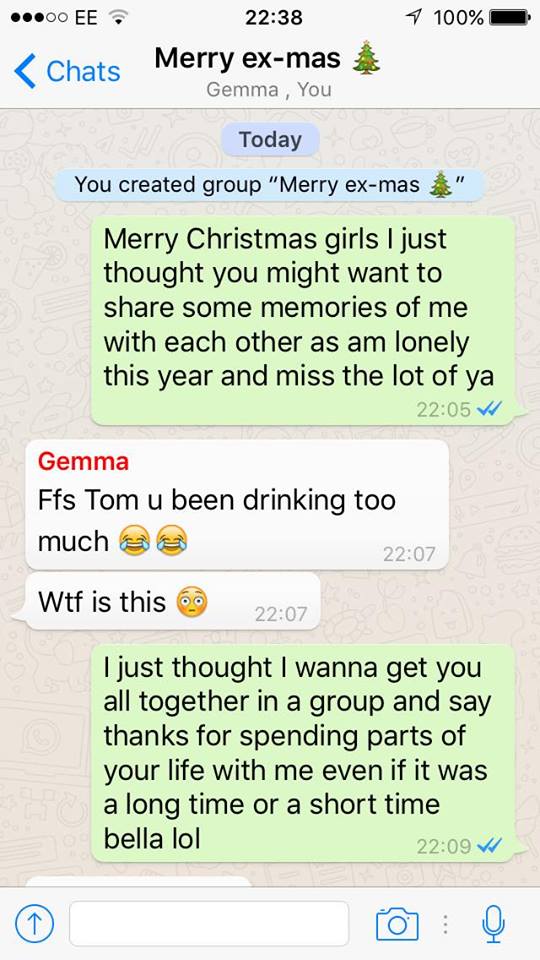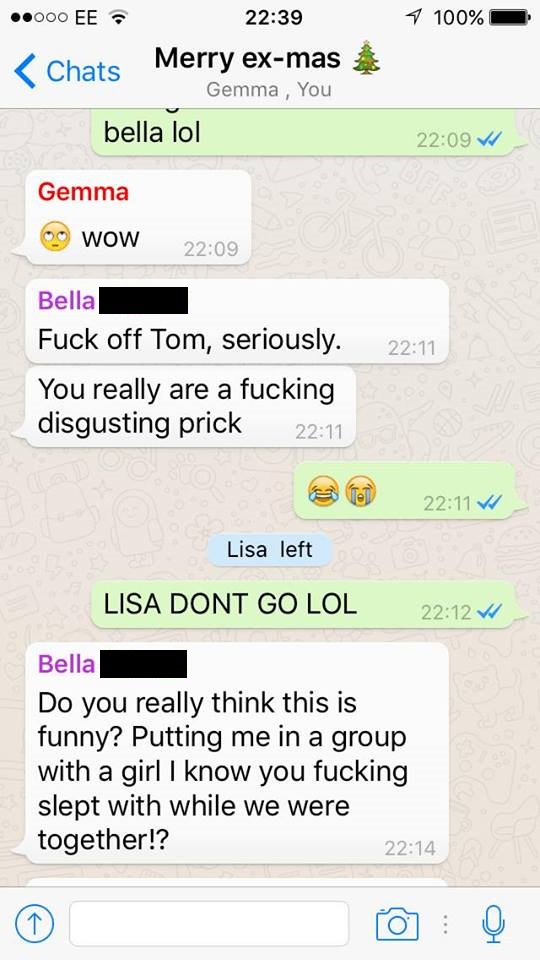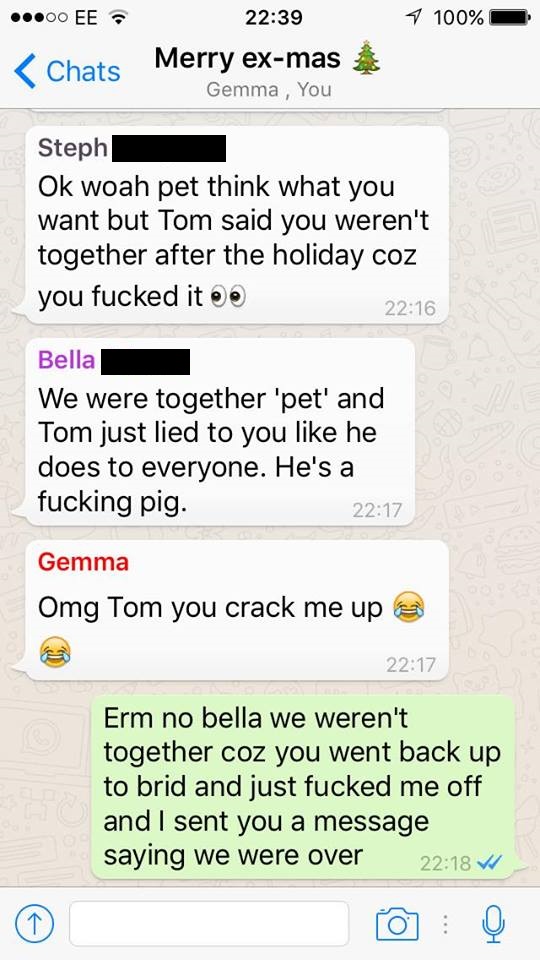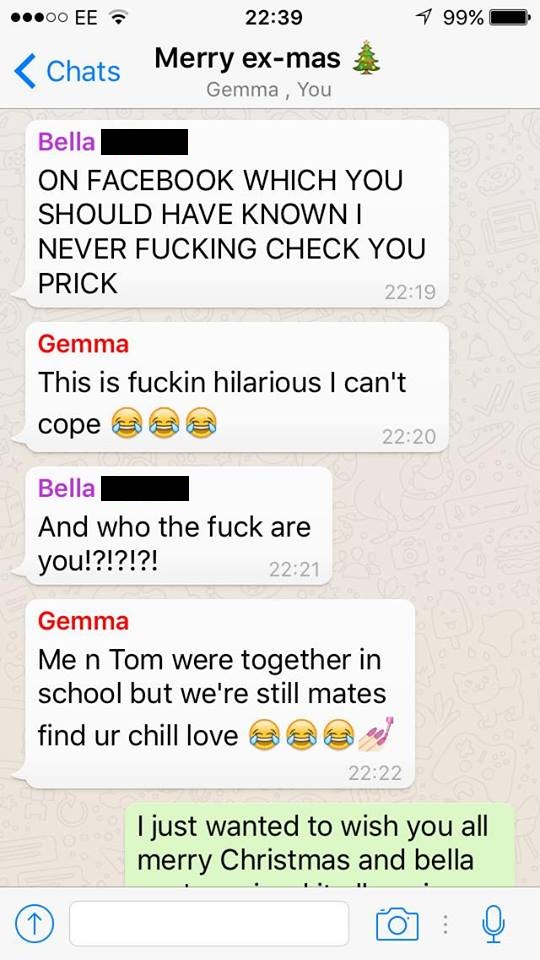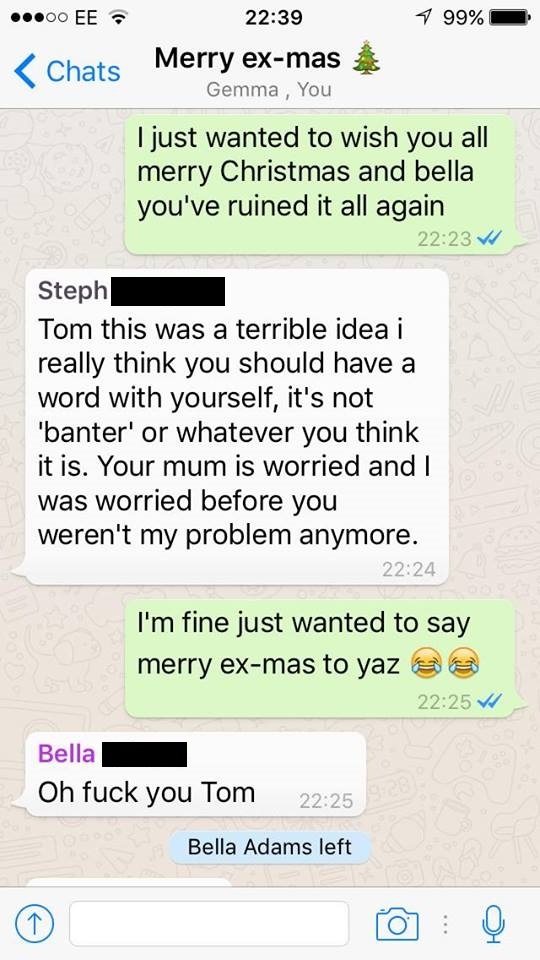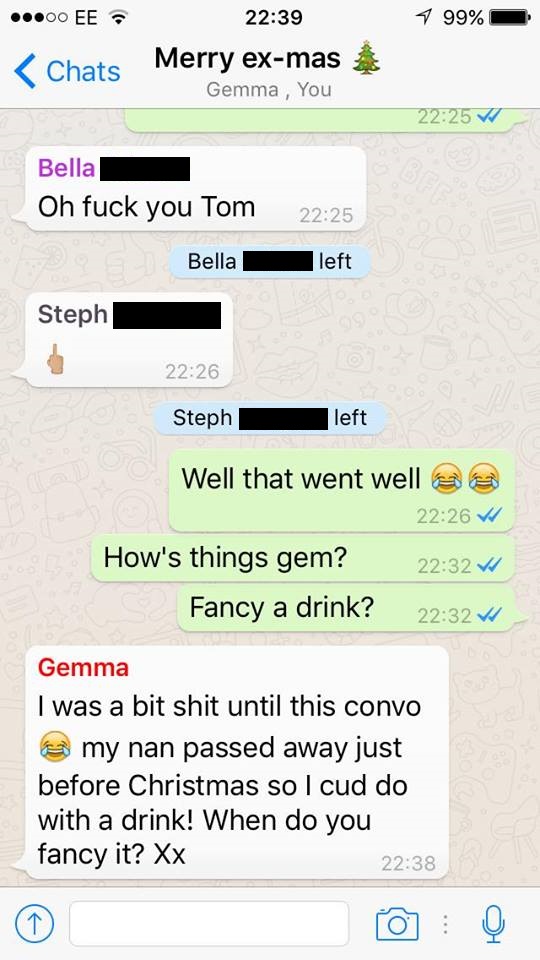 That was awesome. It actually didn't end too badly at all. OK maybe Tom upset a couple girls but at the same time he completely cured Gemma of her Christmas blues following the death of her nan, and he's going to take her out for a drink as well which is nice. Provided he gets back to her on that last text…
More hysterical ex-girlfriend trolling HERE.