Ever since Irvine Welsh's release of Porno – the sequel to Trainspotting set nine years after the original – there has been a clamour for the cast of the original movie to reunite in order to film a sequel. There were rumours a couple of years back that this was being planned for 2016 and news today confirms that those plans might be inching forward.
The film celebrates its 20th anniversary next year (feel old?) and Ewan Mcgregor has moved to fuel speculation that we might finally get a sequel to coincide with this. Speaking at the Edinburgh International Film Festival, he had this say about the possibility of a sequel appearing sometime soon:
Featured Image VIA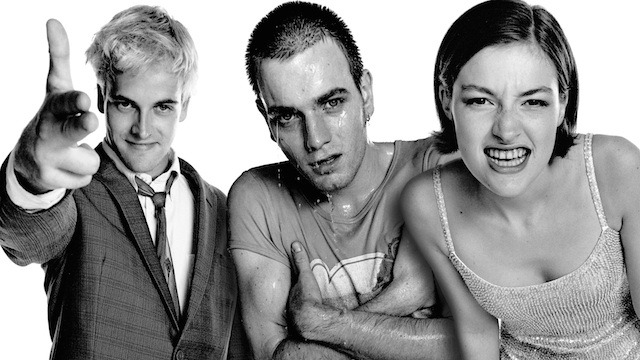 Image VIA
We don't have a script yet, and nothing has been determined, but it would make sense for the sequel to be made in 2016, the 20th anniversary of the original.

I've met with Danny a few times recently and everything is great between us.
McGregor is of course referring to the well publicised spat between himself and Boyle when Boyle stuck Leonardo DiCaprio in The Beach instead of McGregor. It seems like time is a healer though and both McGregor and Boyle have got past that and are up for making a sequel to Trainspotting – when Danny isn't doing everything he can to try and shag Rosario Dawson that is.
Apparently it wouldn't be based directly on Porno as that's only set nine years in the future, but it would feature plot points and elements from it. Let's hope it happens.