A South African man trying to climb Mount Everest on his own and without a permit was found hiding in a cave to avoid paying a fee.
Featured Image VIA
Yep, apparently you have to pay the Nepal government a £8,500 fee for the permission to climb Everest. Who knew?
43-year-old Ryan Sean Davy was ordered off the mountain, had his passport confiscated and has now been fined £17,000 – twice the cost of the original fee.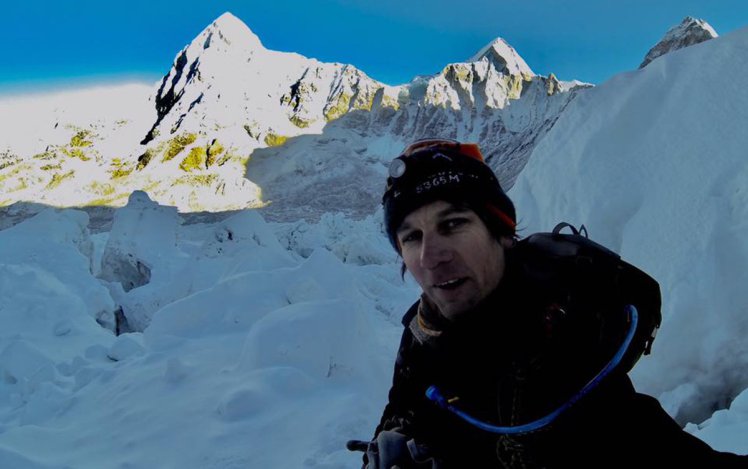 Ryan told officials at base camp he had climbed alone as far as camp two – 21,000 feet – to acclimatise ahead of a summit push before he was caught.
Gyanendra Shresth, the government liaison officer at base camp, says:
I saw him alone near base camp so I approached him and he ran away.

I followed him with my friend and found him hiding in a cave nearby.

He had set up camp in an isolated place to avoid government officials.
It's very unusual, not to mention dangerous, for a foreign climber to attempt to climb Everest alone without the help of at least one Sherpa guide and a support team at base camp.
Ryan could now be banned from Nepal for 5 years or face a 10-year ban on climbing in the country.
He also has to travel to Kathmandu to pay his fine and collect his passport, although he says he can't afford to travel there let alone pay the fine. Regardless he says he will walk and catch the bus – a journey that will take at least 4 days.
I still can't believe you have to pay over 8 grand to climb Everest. Around 1000 people try it every year apparently so that's a pretty decent earner for the Nepalese government. I suppose on some level it makes sense to charge that much so only very serious climbers attempt it, and so that they can fund all the rescue missions for the many who find themselves in trouble.
Still, very impressive that Ryan made it that far up on his own while undetected. Here's hoping this situation gets resolved somehow.
If you can't afford the £8,500 price tag, no need to worry – you can now climb Everest in virtual reality.