If you hadn't heard, Emilia Clarke AKA Khaleesi got crowned Esquire's 'Sexiest Woman Alive' and recently admitted she was completely wasted during the accompanying photoshoot.
Clarke said on The Ellen DeGeneres Show this week:
That was a funny shoot. Doing those kind of sex scenes on camera is one thing, but doing it as yourself, I need alcohol to do.

They just kept giving me vodka. That's me, drunk. That's me, Photoshopped and drunk.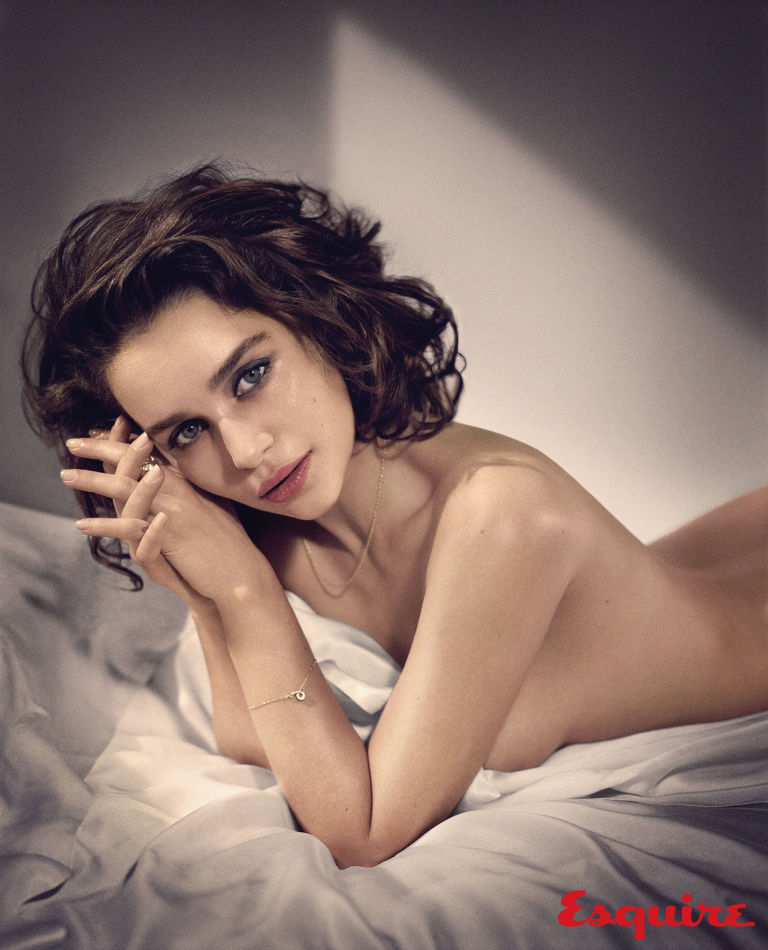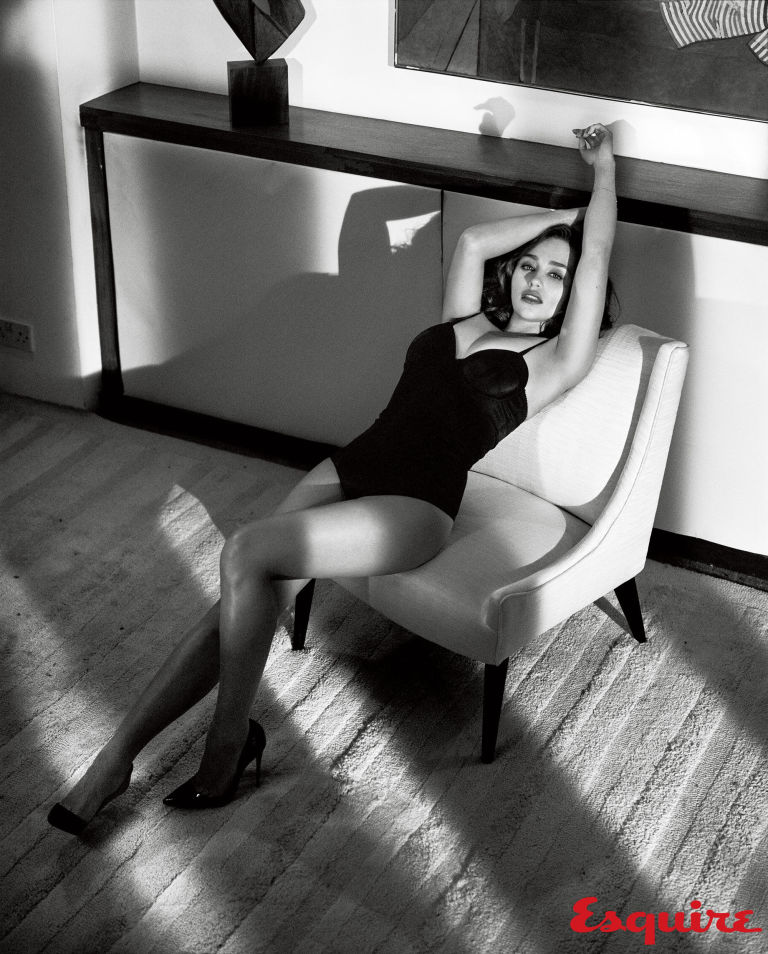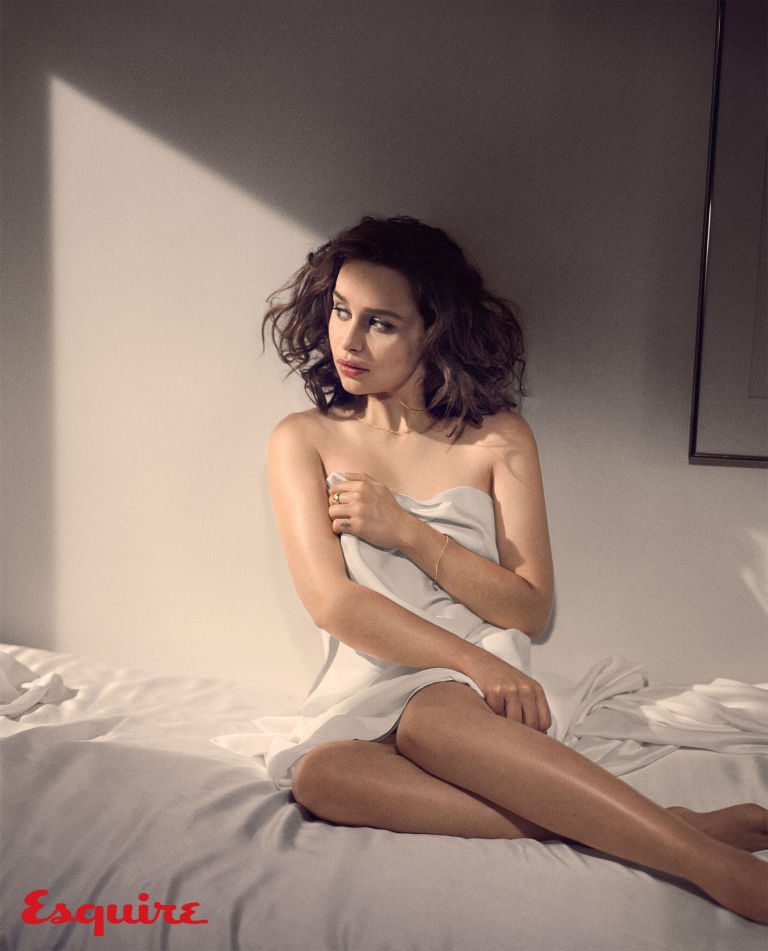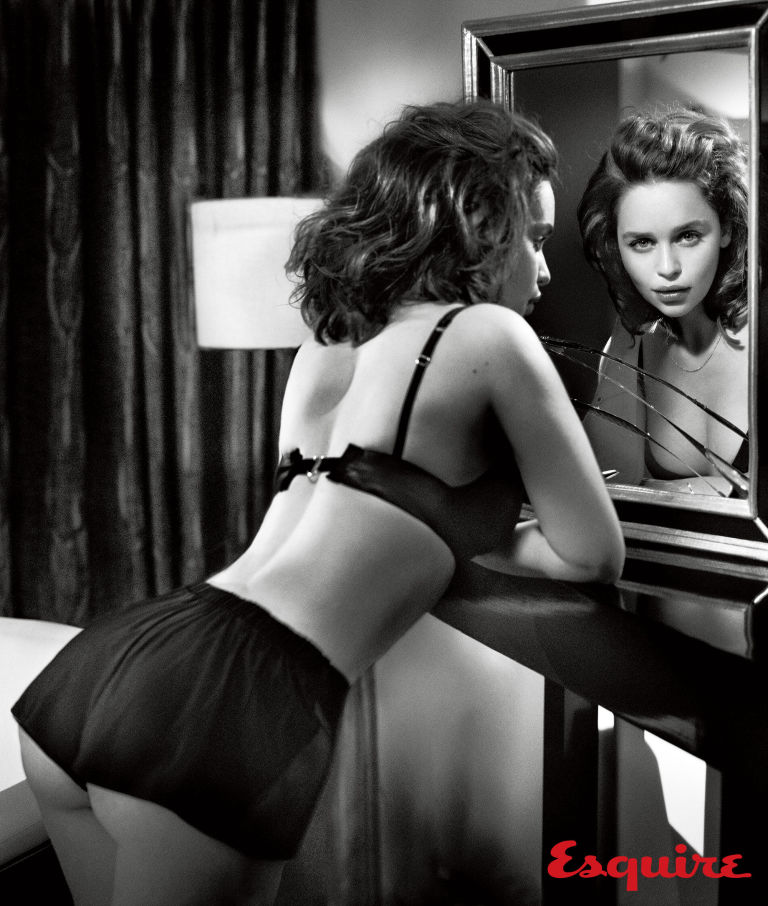 Images VIA
Well, I hope the Game of Thrones writers/producers are taking note of this. Apparently Emilia Clarke has a clause in her contract which means they can't ask her to get naked from Season 2 onwards. But it looks like all they need to do is give her some vodka so she can get comfortable. That's the only way to get Khaleesi naked on Game of Thrones again. Probably too late to sort that out for Season 6 but they should definitely keep it in mind for Season 7.
P.S. Less than 2 weeks to go.