Most families have one or two relatives they don't get along with or don't speak to, and so it's not a big deal when you don't invite them to family gatherings. Even if you're civil enough to invite them and they don't turn up, it's no biggie — not all families are best of friends.
Elton John's mum Sheila Farebrother might not agree with that sentiment though, because she sneakily hired a lookalike of her son to entertain guests at her 90th birthday. The lookalike, a dude named Paul Bacon, even got up on stage and serenaded her with 'Don't Go Breaking My Heart'.
When asked if she was on speaking terms with Elton, Sheila replied, "no". Here's Elton with his step mum and step dad during happier times in the 70s: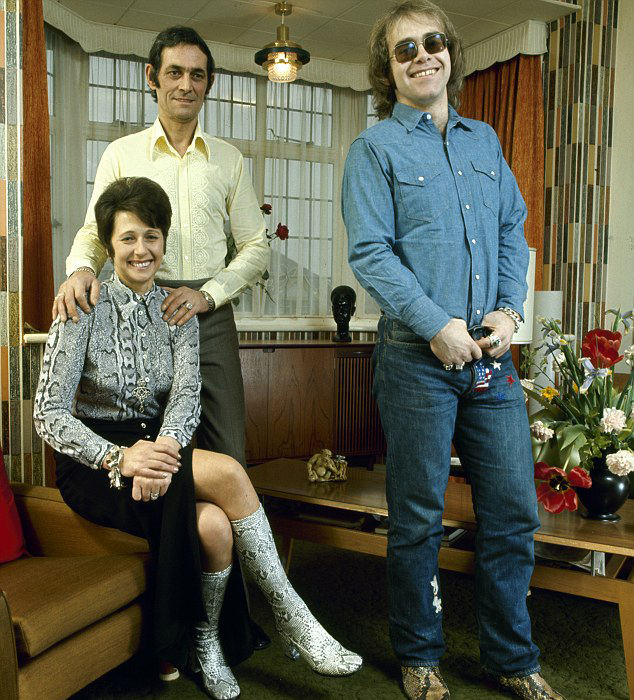 Images VIA
A spokesperson for Elton said:
Elton is on tour in America but I know he sent flowers. He can't be there if he is on stage.
Sounds a bit passive aggressive that? Apparently the two haven't spoken in 7 years following comments that Sheila made over Elton's relationship with David Furnish, because she's from another era that can't wrap its head around gay relationships. It's so bad that Elton didn't even attend his stepfather Fred's funeral in 2010.
Still, it's a bit of a troll move to invite a lookalike of your son to your 90th birthday, but also kind of funny when you look at it from her perspective. Just having a little joke and poking fun at herself since everyone there might've been whispering about why the real Elton didn't show up. Or maybe she's just a little old lady who wanted to pretend that her son was actually there? That's just tremendously sad so we're going to go with the former.
P.S. Remember the time Elton John left the house without his glasses on? What a story that was.