In the most 2016 experiment ever, someone has decided to cross sex toys with emojis and come up with this – the 'Emojibator' (that's actually its name).
Featured Image VIA
The eggplant-shaped toy has 10 vibration settings and also happens to be waterproof, which is certainly handy.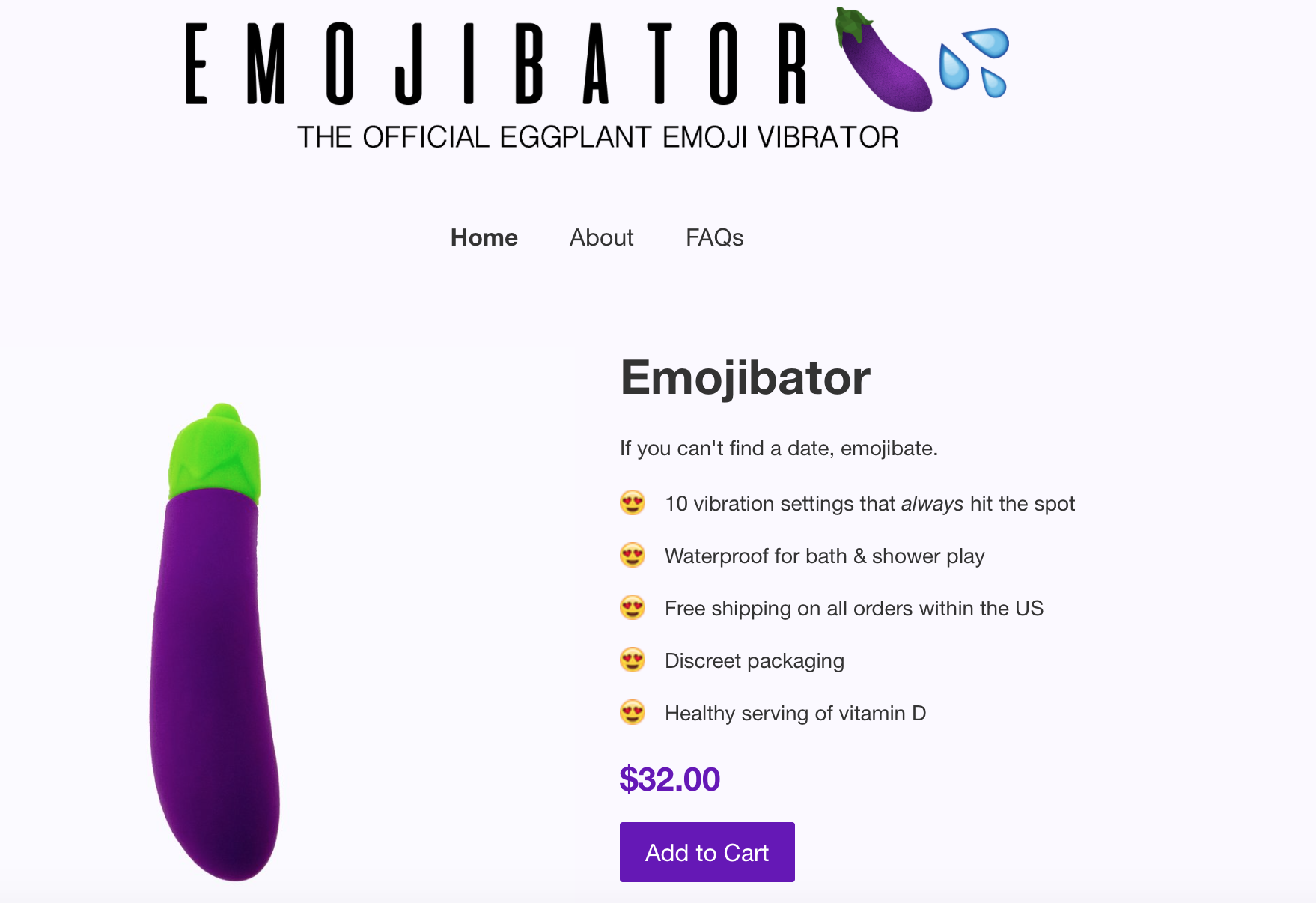 The product's online description reads:
Since the eggplant emoji has penetrated your texting conversations, it has been a definitive sex symbol.

Sexting with yourself is an act that can become even more delightful with the perfect vibrator. Finally you can enhance your sexual experience with the sleek eggplant emoji.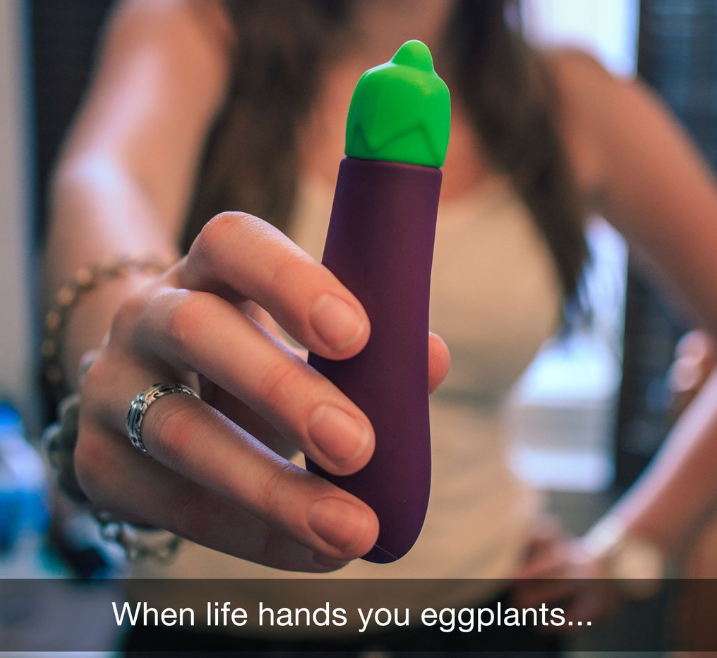 Really not sure whether this is going to be flying off the shelves or it will stay on them gathering dust for all eternity. I guess that's the risk you take when you develop an eggplant emoji vibrator though. I'm sure it'll make a good wacky gift from one girlfriend to another, maybe at a hen party, but not sure it's going to light the world on fire. Let's see.
Or you could just get the budget version from Poundland. Yikes.