You might have thought there might have been a bit of a break before someone was accused of being a paedophile after the Easter holidays, but we're right back at it with EDM DJ Bassnectar the latest name to be associated with all manner of nefarious and gross behaviour.
Featured Image VIA
43 year old Lorin Ashton is being accused of having sex with two women whilst they were underage and they are both now suing him, hoping to claim damages related to emotional distress and medical expenses from the incidents which apparently occurred between 2012 and 2016. Even more creepily, the pair are claiming that Ashton DMed both of them on Instagram, knew that they were underage and encouraged them to watch 'American Beauty' which he described as a comedy about an older man having a relationship with a younger woman. Ewww.
He then proceeded to give them both free tickets to his shows, before inviting them back to his hotel room and forcing them to have sex with him without a condom. Ashton then also allegedly paid them money for having sex with him, in sums ranging from $300 to $1600. They both had sex with him on multiple different occasions across this time period.
Bassnectar has yet to address this lawsuit or allegations publicly, but the fact that there has even been a legal filing means that the lawyers involved must think that there's sufficient evidence to have a chance of winning the case. He's also been accused of making the girls take explicit pictures and send them to him as well, which adds a whole other level to the case as well.
Bassnectar did post the following apology/acknowledgement that he had been a bit of a creepy slut whilst he was on the road in his younger years last summer when similar allegations were raised agains him, but I imagine he probably thought it was all over and he wasn't expecting this lawsuit to be brought against him. Take a look at it below and see what you think: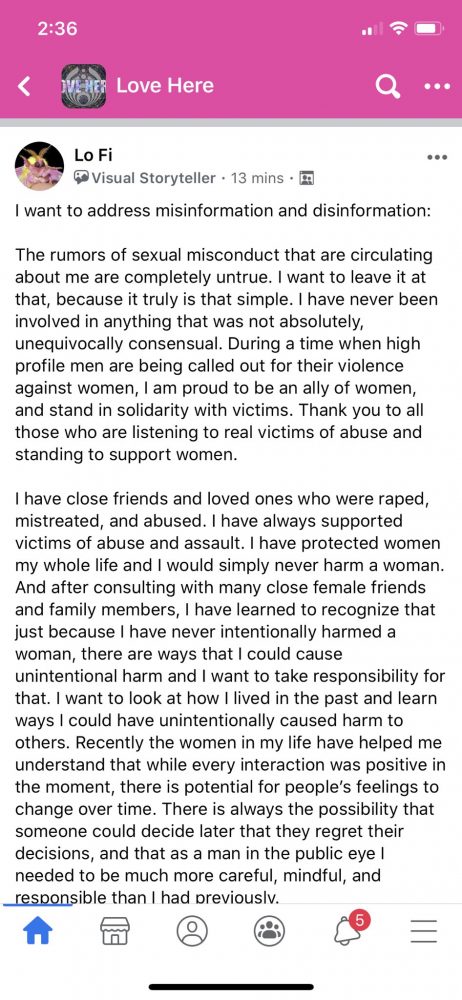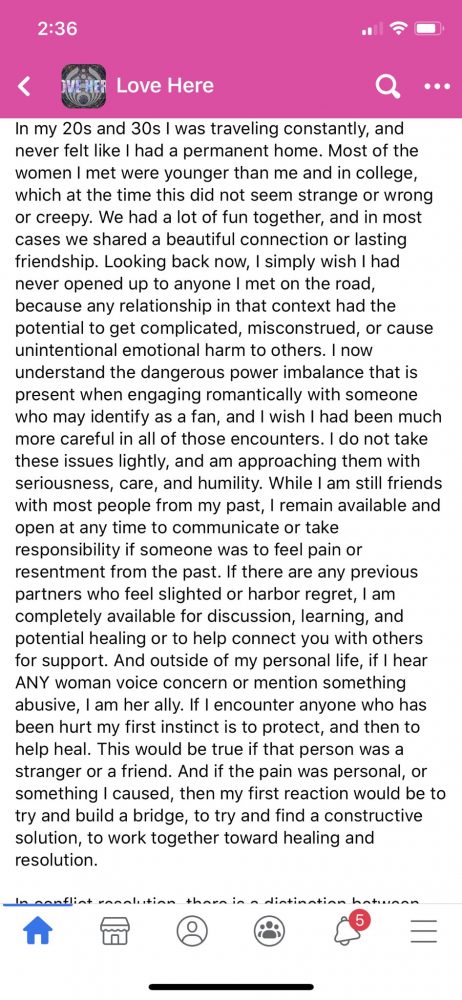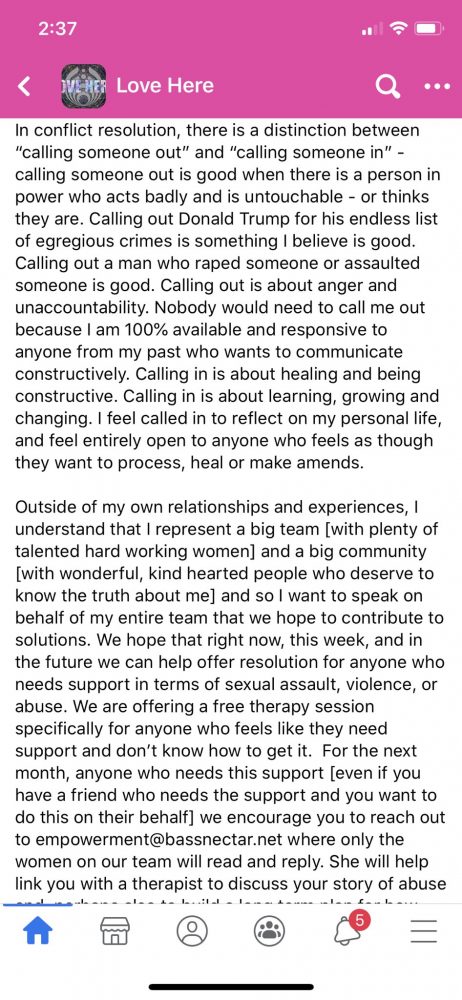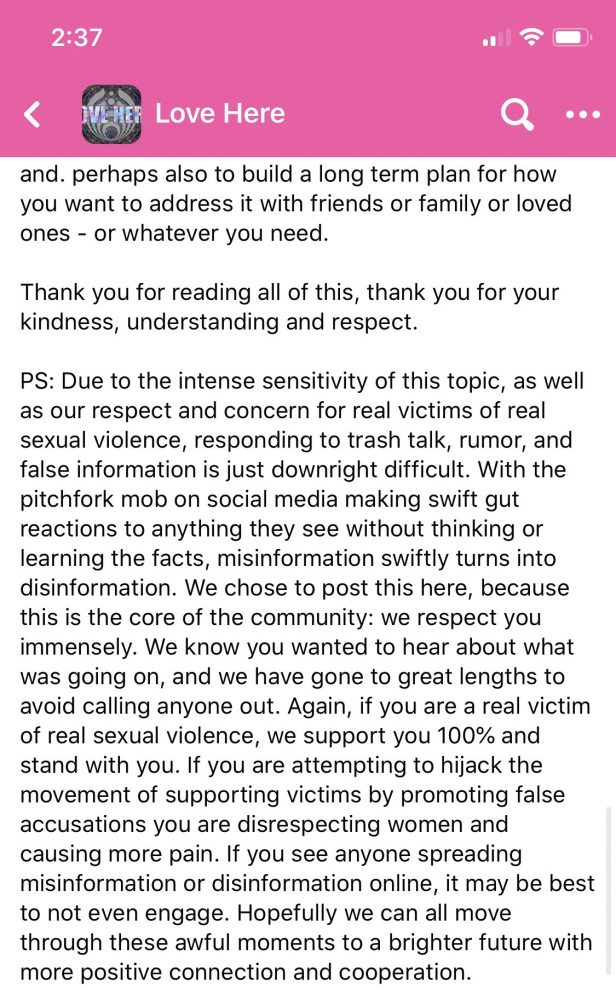 Yeah that was a great apology, but I guess this was before anyone knew that he was DMing underage girls and paying them for sex. We'll have to see how this plays out but for the moment at least it looks like BassNectar is up to some very dodgy/shady stuff and definitely isn't a good dude. That could all change though if this ever goes to trial. Stay tuned I guess.
For more of the same, check out this list of performance fees for your favourite bands/DJ. Dunno why BassNectar needed to get involved with all this when he was earning so much money.