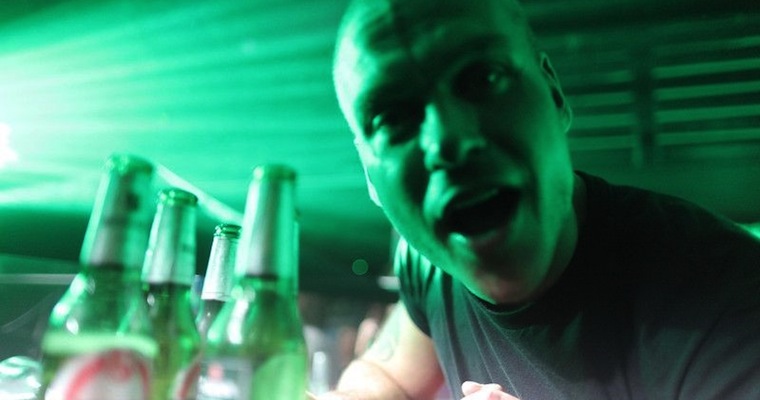 Famed Scottish author Irvine Welsh received critical acclaim for his first novel Trainspotting, which went on to become just as popular for its film adaptation, which was directed by Danny Boyle and stared Ewan McGregor, Jonny Lee Miller, Robert Carlyle and Kelly Macdonald.
Irvine's latest book to get the celluloid treatment is Ecstasy (ahead of upcoming 'Filth' featuring James MacAvoy and Jamie Bell), directed by Rob Heydon. The film is a twisted tale that explores the euphoric highs and the devastating lows of a chemical romance based on the controversial book, Ecstasy: Three Tales of Chemical Romance.
Ecstasy follows Lloyd (Adam Sinclair), a jack-the-lad type of character who is on top of the world — beautiful girls, great club sounds, and a never ending supply of the love drug, sustained by a smuggling sideline for the local drug boss Solo (Carlo Rota). But when he meets Heather (Kristin Kreuk) he is forced to question if the love he feels is real or just another chemical high. As cracks start to appear in his world he realises he wants out. If he can just pull off one last trip for Solo, he'll be free.
Also starring Billy Boyd as DJ and e-prophet Woodsy, cameos from John Digweed and Rush guitarist Alex Lifeson, and a pulsing soundtrack from some of the industry's biggest names, including Tiesto, Coldplay, Orbital, Primal Scream, Bonjay, The Mahones and Hawksley Workman.
Welsh's remarks on the film were: "if someone doesn't like this film, they are a cunt!". Nice.
Check the trailer for Ecstasy below. We'll let you know what we think once we've seen it, prob not when we're high on ecstasy mind you because then we'd no doubt think it was the best freakin' film ever made, as you do.
[yframe url='http://www.youtube.com/watch?v=nI_djJVDj54′]