Contactless arrived a couple of years ago and grew rapidly because it was so quick and easy to use and it's at the point now where I try to pay for something cheap on my card and they don't have the option then I'm actively annoyed about it. It's just one of those things that breezed into your life and now it seems like you can't live without it, kind of like the internet on your mobile phone or Netflix.
Unfortunately though, you might need to be a bit more wary when using your contactless card because apparently it's really easy to steal your card details when you use them. Consumer watchdog group Which? ran a test where they used four credit cards and six debit cards and found that it was very easy and cheaply able to obtain their details:
Contactless cards are coded to 'mask' personal data, but using an easily obtainable reader and free software to decode data, we were able to read the card number and expiry date from all 10 cards.

We were also able to read limited details of the last 10 transactions, although no cards revealed the CVV security code (the number on the back).
Featured Image VIA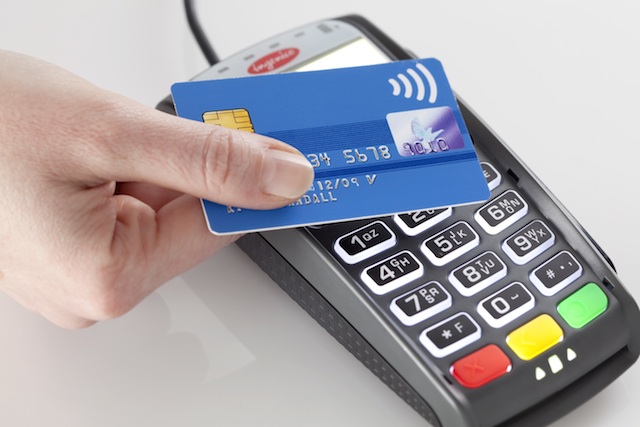 Image VIA
We doubted we'd be able to make purchases without the cardholder's name or CVV code — but we were wrong.

We ordered two items — one a £3,000 TV — from a mainstream online shop using 'stolen' card details, combined with a false name and address.
Hmm. To be honest it sounds like they were ordering from some dodgy websites if you didn't need to put in the CVV code or the correct address, but having said that people who are using stolen cards to do their online shopping probably aren't going to be shopping at Amazon are they? It certainly sounds like a better way to commit fraud than what this guy did anyway.
We're sure the banking industry will probably be on this to increase security in contactless transactions fairly shortly, but in the meantime maybe lay back on them a bit. Or you could be one of that unlucky minority that ends up getting absolutely rinsed by them.