With weed still illegal in this country and not really showing any signs of moving forward on that issue any time soon, I thought it would be a while until cannabis infused sweets were in wide circulation, but it sounds like the dealers have taken it upon themselves to offer the same selections that our friends over in the states are receiving every day.
Featured Image VIA 
Dealers have been spotted online flogging these sweets that come in options such as chocolate bars, cola bottles, gummy bears and jelly babies with their own packaging and names like 'Caribo', 'Starbuds' and 'Stoner Patch'. Apparently one account that's selling them had over 100,000 followers on Instagram and they're very easy to order, with users able to get their hands on them simply by texting a few text messages to an automated order system. You can buy a ten pack of weed infused chocolate bars for £28, whilst drug infused packs of 'Wonka' bars are just £14.
Detective Chief superintendent Lisa Mahon said the following after a 16 year old boy was arrested in Liverpool in possession of a bunch of the different sweets: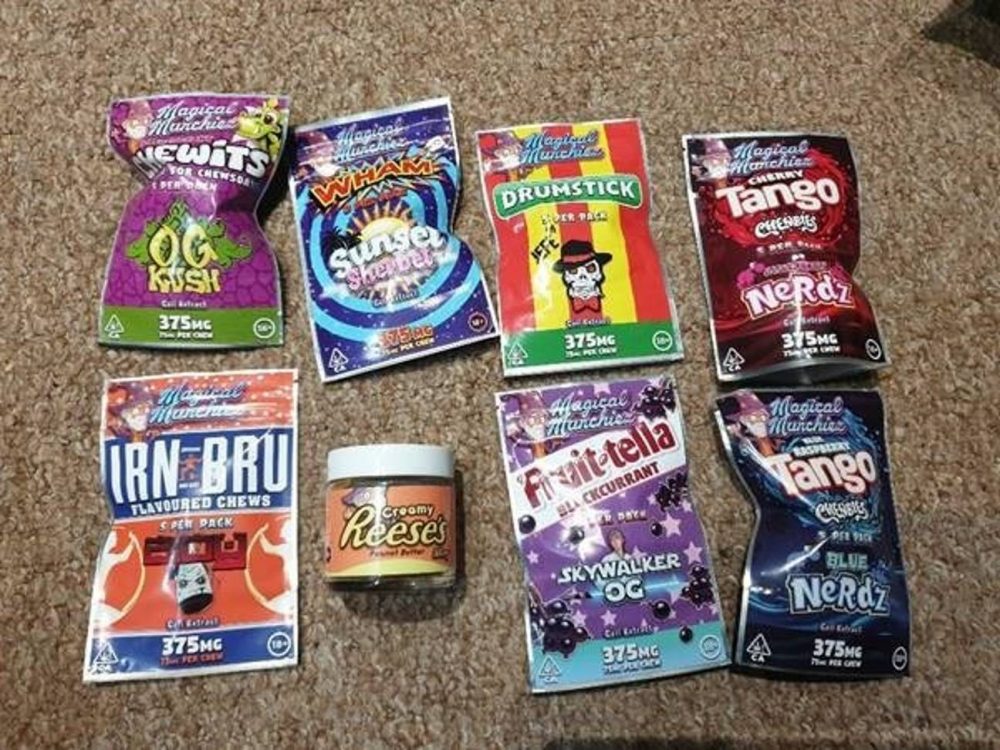 We're pleased to have removed this significant amount of drugs from the community, and will continue to investigate this and any other similar incidents to put those responsible before the courts.

These drugs are clearly designed to appeal to younger people, which is worrying to see.

We want to highlight this as early as possible, so that all parents and carers for young people can be vigilant if coming across them.

The supply of cannabis and other illegal drugs not only leads to harm to users, it attracts serious violent crime to our communities.

Although we believe these particular packages contained cannabis, there is no way for people to be sure what other chemicals or drugs are contained, which can lead to side effects, serious illness and even death.

Incidents in other areas where similar items have been seized have been found to contain other harmful chemicals, so it is incredibly dangerous to consume such things.
I mean is it that worrying? Kids/people are still going to be buying these items as they'll just find another account to buy them from/get another dealer to pick them up off. Safest way to deal with it is just to legalise and regulate everything like I've always said and seems to be a massive success over in the United States. Get with it.
For more of the same, check out when this family party descended into chaos after someone spiked the cake with weed. Whoops.