To be a 'video hoe' in the US is similar to being a glamour girl on Big Brother in the UK. A guy would cheat on his girlfriend with one, but he'd have a lifetime of OCD washing hands illness straight after. A 'video hoe' if you didn't know; is one of those pretty ladies you find in rap videos shaking the things that were passed down to them by way of their mothers through genetics. They're infamous for being hated on by the wives and girlfriends of rappers and basketball players on those amazing American reality shows and are generally fame hungry idiots. However this lady I feel has done something a little more industrious with her video hoe fame…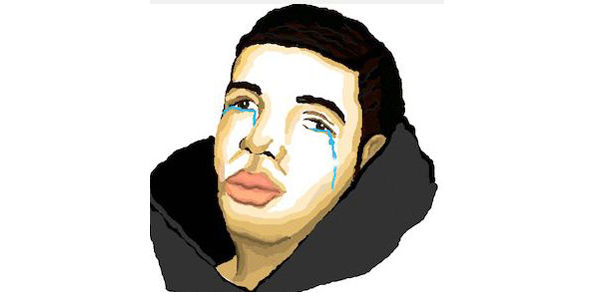 Courtney Janell – whose day job is at Hooters – is an old flame of emo rapper Drake and is now trying to make a name for herself by making 'guest appearances' at club nights. Drake, known for singing about and lamenting his ex conquests in his songs, dropped Janell's name in his track From Time from the Nothing Was The Same album.
To be precise he said: The one that I needed was Courtney from Hooters on Peachtree/ I've always been feeling like she was the piece to complete me/ now she engaged to be married, what's the rush on commitment?"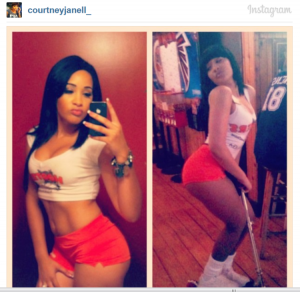 Hearing herself being name-dropped in Drake's track, Courtney's brain cells went off and she's since been hard at work doing 'guest appearances' in nightclubs e.g. the flyer she's on in the featured image up top. It's similar to when one of those Made In Chelsea lot make an appearance at your local nightclub, and you feel the need to pay the £15 just to get in and shout abuse at them.
So if you've ever been mentioned in a song, or have been an extra in any TV programme that has ever existed, perhaps it's about time to start thinking about designing some flyers for your début at Ocies.
'http://www.youtube.com/watch?v=Dxy574tBK5A']
☛ More Groupies:
Woman's Butt Has 1.5 Million Followers 
Heated Bath Action In BB House With Rapper Dappy