The Oscars descended into chaos during its finale last night after 'La La Land' was somehow awarded the Oscar for best picture despite the fact that 'Moonlight' was the actual winner. This was blamed on the fact that Warren Beatty was handed the wrong envelope, but according to Donald Trump it turns out that there's only one true reason why it went down: Donald Trump.
Featured Image VIA 
Trump is claiming this because – as with many award shows or any chance that the liberal elite get to speak – several celebrities used their platforms to take a dig at him during their speeches throughout the show. As such, Trump spoke to Breitbart (one of the only outlets he isn't deeming fake news) yesterday and said the following about it all: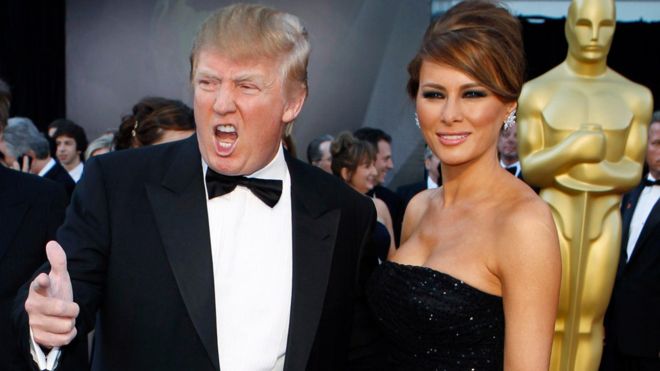 I think they were focused so hard on politics that they didn't get the act together at the end.

It was a little sad. It took away from the glamour of the Oscars. It didn't feel like a very glamorous evening.

I've been to the Oscars. There was something very special missing, and then to end that way was sad.
Wow. Trump is even becoming a caricature of himself with interviews like that – it literally says everything you've come to expect from one of his speeches about something he doesn't like i.e. use of the word sad multiple times and saying he's done something and it's not as good now. Think he needs to get some new speechwriters. Sad.
For more Donald Trump saying stupid things, click here. There are just so many.