The ridiculous amount of Donald Trump merchandise that has come onto the market since he became President is probably indicative of the need for people to laugh instead of cry as each day of his reign seems to become more and more absurd and stupid. And the latest product to share his likeness will probably help you achieve this goal.
Images VIA 
That's because you can now buy a Donald Trump novelty condom. Incredibly, there are actually a bunch of different versions you can get from various manufacturers, although it seems like unfortunately they're only available in America right now. They're also kinda expensive at $5.95, so if you want to get your hands on them, it's gonna be pretty pricey with the shipping over from the states too.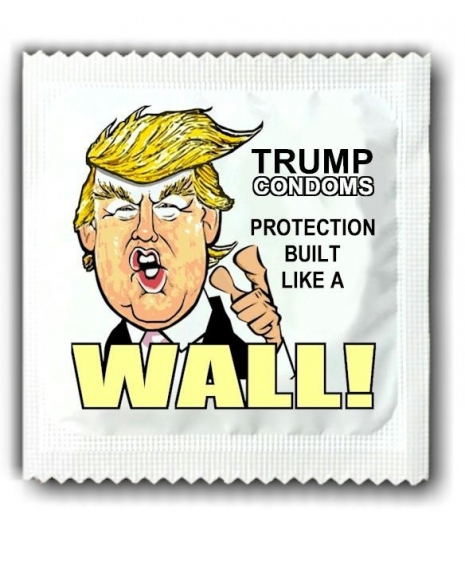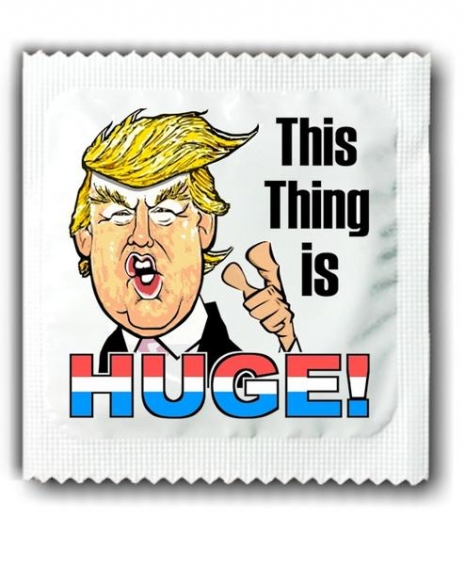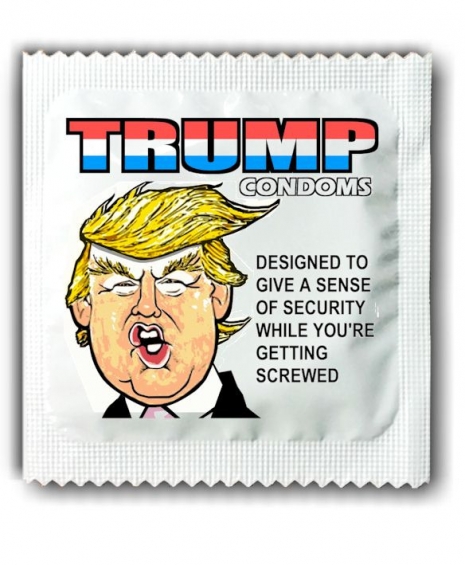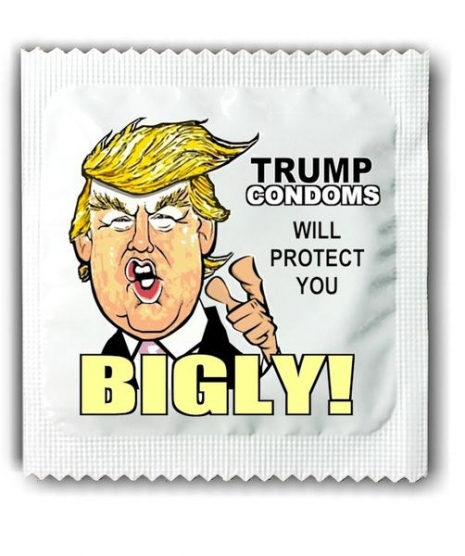 Worth it? I'm not really so sure that if a girl is about to have sex with me and I whip one of these out, it's going to go down so well. In fact I think it might be one of those ones where it would actually make the girl leave if I got it out.
Use it at your own peril basically, and if you really want to get a Donald Trump novelty item maybe just invest in this Trump bong instead.