Pizza restaurants are constantly innovating and attempting to find the next big culinary delight that's going to enthral the masses, which is why Domino's have recently announced the arrival of the The Lotta-Chocca pizza.
Images VIA
Combining two of the nation's greatest loves, the Lotta-Chocca pizza does pretty much what you would expect it to by offering a pizza with a bunch of chocolate walloped on top of it. It comes on a six inch traditional Domino's base and only costs £4.99.
There are four slices which come in at 204 calories each. It's designed for sharing but everyone knows that nobody wants to share pizza, so I fully expect most people will be ordering this and scoffing it down themselves. Don't worry, everyone's gonna be doing it.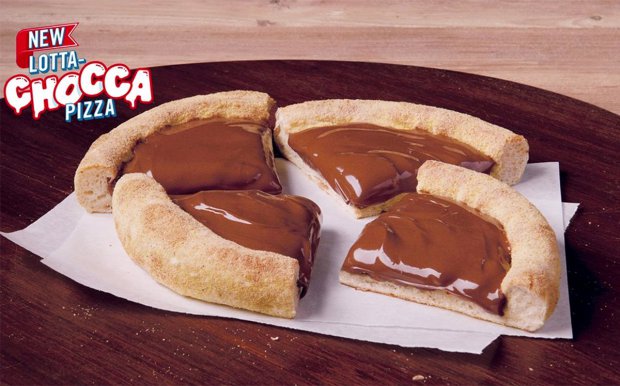 Whilst this sounds like a good idea on paper, you can bet your bottom dollar it doesn't look anywhere near as appetising as it does in the photograph above and will probably just be some soggy chocolate on a soggy dough base. But hey, you gotta try it out at least once, right?
For more Domino's, check out these discount codes for every single store in the country. Master.