A Los Angeles pet sitter was caught on camera getting frisky with her boyfriend in a customer's home after being hired through the 'Wag!' dog walking app.
Featured Image VIA
26-year-old Brengle was looking after Rosie Brown's two dogs Penny and Daisy, but despite having 210 5-star reviews on the app, she broke a number of rules while looking after Rosie's dogs over the four-and-a-half day stay at $315.
These include inviting her parents round, sitting naked on the family's couch (with her mum!), and shagging her boyfriend in the master bedroom while the dogs were locked outside.
What's really amazing is how Brengle is 100% sticking to the story that she and her boyfriend never had sex, despite all the evidence suggesting otherwise:
Lol. I mean look at this face – does it even look like she believes her own story?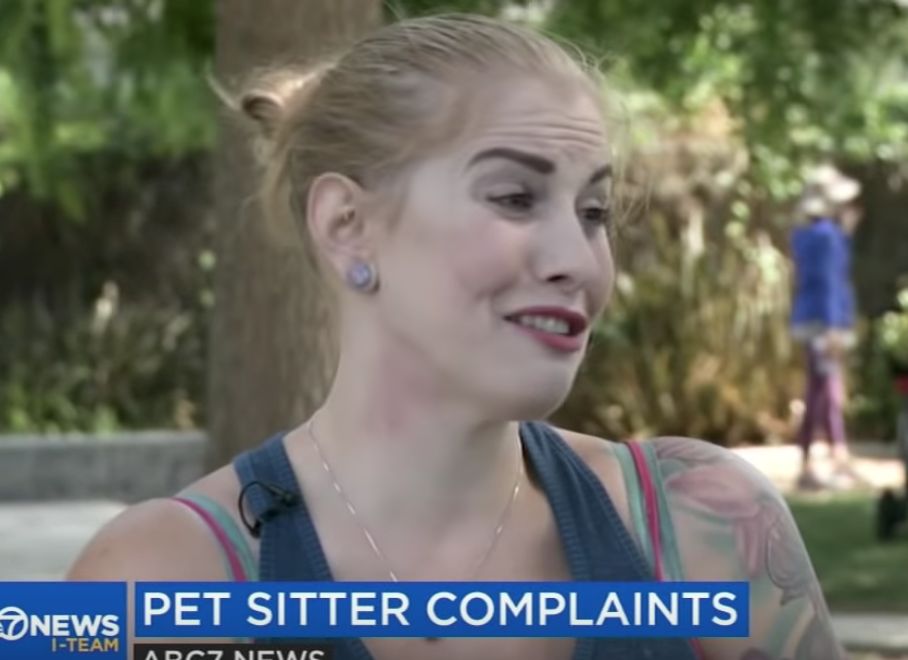 And what the actual hell is going on with her chilling naked on the couch with her mum sat there?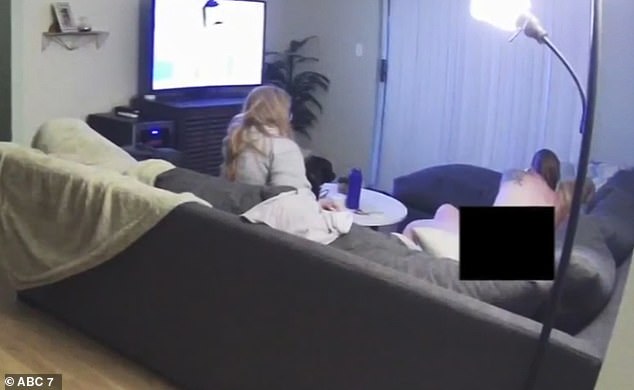 Definitely nailed that interview though (VIA):
Noyes: "She believes that you were having sex in both of the bedrooms."
Brengle: "It's okay that she believes that, that's not what was going on."
Brengle's father and mother also visited, even though the Wag! guidelines say its walkers and sitters "should not allow any third parties into the home of the Pet Parent". And several times, the camera caught Brengle naked on the couch that Rosie Brown had saved for six months to buy.
"It got hot," said Brengle. "As I've said, I don't like wearing clothes."
Brown: "To see that video where she's like butt naked, sitting on it, laying on it, that was really hard 'cause like we just bought it. I don't lay down right there, you know?"
Noyes: "Oh really? It's actually affected the way that you use your own couch?"
Brown: "That actually that used to be my favorite spot, right in the middle of it. I don't really touch it."
Noyes: "She can't sit on her favorite spot any longer because she has that image of you being naked on that same spot. Do you understand that?"
Brengle: "I do, I do, and I feel terrible about it. It was not something I did with intent or malice."
She tells us, Brown allowed her boyfriend to come over for dinner on a previous job, but that she did not clear any visitors for this session. The camera also documented Brengle taking the dogs out for just one to five-minute potty breaks; not the 30 or 60 minute walks usually ordered through the Wag! app. And it caught her cursing at Daisy after the dog had been playing rough with Penny, "b**ch!"
Noyes: "Is that really appropriate?"
Brengle: "No, it's not, but she had been acting like a jerk and I agree, that's not appropriate, I was frustrated, not at her, at myself, at other things. I had gotten in a fight with my mom and I agree, it was not appropriate."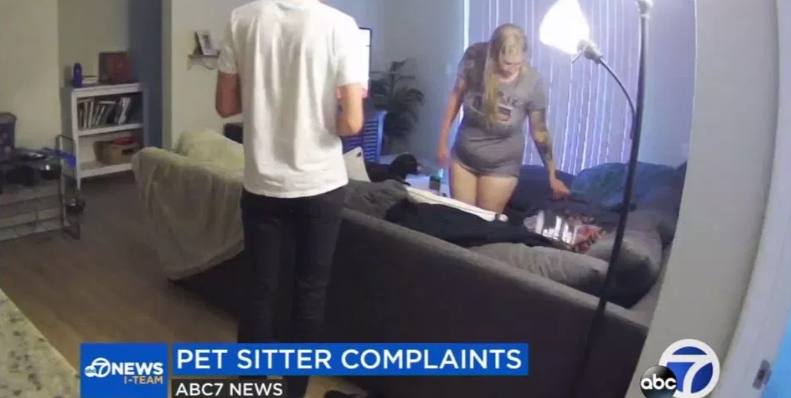 Strange move to even give that interview in the first place considering you're clearly in the wrong. Respect for sticking to the story though. Hopefully her 5-star rating doesn't take too much of a battering and she's able to carry on looking after people's dogs/shagging in their homes.
For the dog walker who found his morning dog walk rudely interrupted by a massive orgy, click HERE.