In case you've been living under a rock for the past few months, rapper Tekashi 6ix9ine has been snitching on a bunch of gang members in court in exchange for a more lenient himself and it's been one of the biggest stories of the year, just how this stupid little rapper became embroiled in such a sinister enterprise.
Images VIA
Naturally, this can only mean one thing and that's that a documentary series will shortly be made about it all and it looks like it's going to be helmed by some of the biggest names in the business. Rolling Stone president Gus Wenner said the following about the series:
Tekashi 6ix9ine's story fits into Rolling Stone's history of epic narratives about the most important and controversial artists of our times.
We are thrilled to work with Showtime, Imagine and Lightbox on the definitive docuseries of Tekashi's meteoric rise and spectacular fall.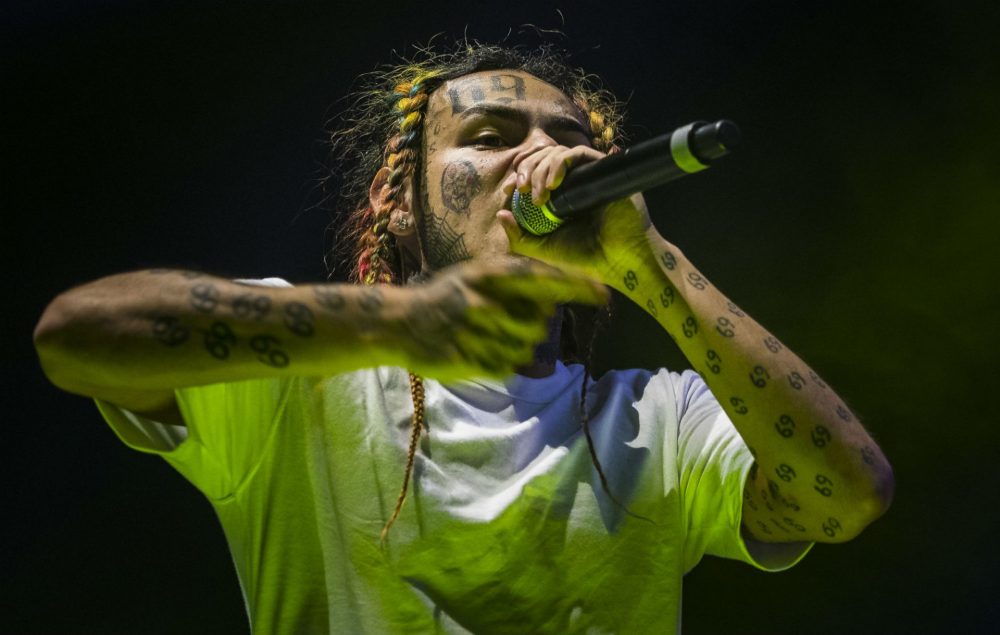 This was backed up by Showtime EVP of nonfiction programming Vinnie Malhotra, who added:
The bizarre and complicated rise of Tekashi 6ix9ine is a story of our times.

Beyond becoming one of the most notorious hip hop artists of this generation, his story speaks volumes of the impact of social media and manufactured celebrity in our society.
We're thrilled to be partnering with such heavy hitters in the world of music and documentary to bring SuperVillain to life.
Yeah – the documentary is going to be called SuperVillain. I think that must be a Tekashi 6ix9ine song or something, but it's also kinda what he is now after ratting on all his former friends and colleagues (?) in the Nine Trey Bloods.
Of course, if I was facing a 47 year minimum sentence I would probably do the same, but if you do the crime then you gotta be prepared to do the time and not snitch bro. That's the code of the street. Even if his sentence gets cut massively short I imagine he'll probably be murdered fairly shortly afterwards due to his transgressions here. Thug life bro.
For more of the same, check out everything you need to know about the fallen rapper right here. Incredible story.