Whoa – remember 50 Shades Of Grey? For a hot minute a while ago it was literally all anyone was talking about and then it pretty much disappeared just as quickly as it came into the public eye. They probably waited way too long to make the movie of it and get it out, right?
Anyway, some Welsh doctor has tried to bring it back into the public eye (is this an attempt at viral marketing by the film studio!?) by claiming that it's directly responsible for the increase in the number of STDs amongst elderly Welsh people.
This is particularly looking at an increase in syphilis amongst elderly people in the northern regions of the country – it has increased from 7 cases in each region in mid 2013 to 39, which to be fair is a massive leap. But can you blame this on some badly written phenomenally successful smut novel? Apparently so.
Dr. Charlotte Jones – who sounds like she had her mind rocked by the 50 Shades trilogy and is also the chair of the British Medical Association's GP Committee – thinks that the novel has given elder people more confidence in bed, and has led to them forgetting to use protection:
'When it comes to forgetting about safe sex, we always think of the vulnerability of young people, but there's the 'Fifty Shades of Grey' effect where older people are being more explorative, but not necessarily remembering to use a condom.'
☛ More 50 Shades Of Grey: Man Attacks Girlfriend With Brown Sauce For Reading 50 Shades Of Grey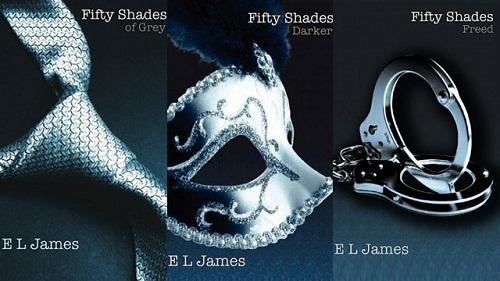 I guess easy access to porn or any other factor probably has no bearing on this, but hey Charlotte Jones is a medical expert so she probably knows what she's talking about. She thinks that the increase in sexual confidence and steamy, BDSM-esque sex as per the likes of Christian Grey and Anastasia Steele in the novel are directly responsible for this and who can blame her really?
I mean everyone knows you're more likely to get syphilis if you're using anal beads or getting tied up or whipped, right? And who ever heard of anyone getting syphilis from having sex in the missionary position?
Fortunately, a more sensible counter opinion has been suggested by Sarah Andrews, principal public health practitioner for Public Health in Wales who states:
'In Wales, we have got so many rural areas that sometimes it's difficult to provide sexual health clinics as close to people as we would like. There are ways we are trying to improve this, but I think Wales does have some challenges to providing a full service to rural communities.'
☛ More 50 Shades Of Grey: 50 Shades of Grey Merchandise For Babies