A black GP who was struck off for failing to spot cancer in a patient has admitted to falsely accusing the man's son of racial abuse in an attempt to save his career.
Featured Image VIA
Robert Jenyo, 53, said the patient's son called him a 'f***ing n***er' and told him 'to get back to his own country' during an angry phonecall, reports the Metro.
He said the son told him to 'give way for white doctors to work' and claimed a misconduct case would have gone away but for the family's racist views.
Dr Jenyo had lost his job in Sale, Greater Manchester, back in 2015 for failing to spot signs of cancer in a 60-year-old patient who had repeatedly complained of shoulder and back pain. Dr Jenyo instead referred him to a physiotherapist.
The physio saw his unexplained weight loss and did what Dr Jenyo should have done – ordered an X-ray and blood tests. Well by that point it was too late and the patient died of a tumour three months later in 2007.
The man's family sued for negligence and two years later were awarded £30,000.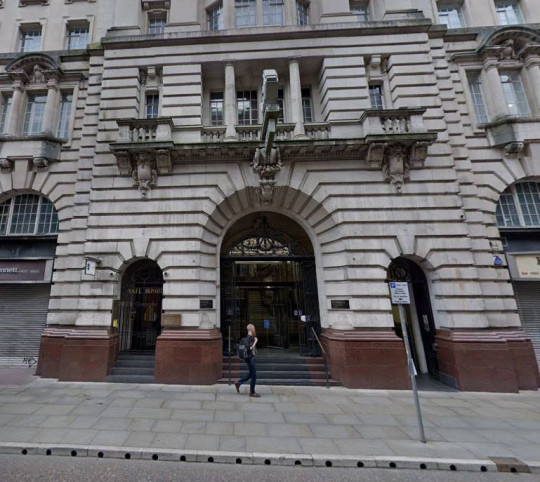 They made a formal complaint when it emerged Dr Jenyo had altered some of the patient's notes after his death. Dr Jenyo though the best way to deflect from his unprofessionalism was to accuse the dead man's son of racism.
Thankfully, medical bosses at his 2015 tribunal rejected his claims and the patient's son, who denied racism, was vindicated.
Even still, Dr Jenyo went back to the Medical Practitioners Tribunal Service in Manchester that year in a bid to get his name back on the doctor's medical register. He finally admitted at the latest hearing that he concocted the fake racism allegations.
He said the claims were used as a 'front' to 'get away with it' — and accepted what he did to Patient A's son was 'completely wrong'. Well at least he got there in the end eh?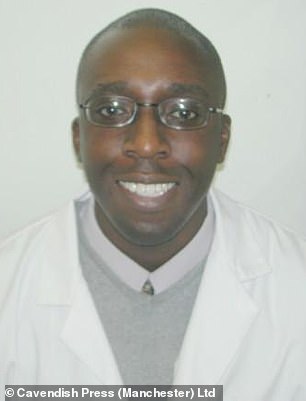 For the GMC, Ceri Widdett said:
Dr Jenyo has made significant advances in his insight but it is not yet complete.

He has a limited understanding of what went wrong and showed limited remorse regarding his false allegations of racism and the potential of those actions on Dr AB's professional or personal reputation.

His remorse is late in the day in the course of these proceedings and he has taken no steps to apologise.
But Dr Jenyo's lawyer said:
Dr Jenyo has made detailed apologies at this hearing.

Patient A's family may not want to receive Dr Jenyo's apology and it is significant moment that he is willing to make such a statement and such an apology.
Tribunal chairman Lee Davies said:
Dr Jenyo sometimes gave incomplete answers and the tribunal did not find him convincing on key issues when asked.

Whilst considering whether Dr Jenyo is empathetic towards Patient A's family, the tribunal did not consider the apology given in his oral evidence alone was sufficient.

The Tribunal did not accept Dr Jenyo's evidence that he did not know any contact details for Patient A nor that an apology may not have been welcomed by the family of Patient A.

Dr Jenyo could have at least tried to make enquiries via the GMC as to whether Patient A's family would have been open to receiving an apology from him.
Well what can you say? It's bad enough this doctor failed to spot cancer in a patient who ultimately died, but to then invent a story that the dead patient's son was racist toward him and not admit he lied until many years later is just quite poor form really. I'm actually surprised he didn't get away with it, but then maybe he just isn't that good of a liar.
If he'd just taken full responsibility at the beginning for failing the patient then who knows? He might still have his medical license. After all GPs are not specialists – they get things wrong all the time. Having said that the least he could have done was send the poor guy off for a blood test. That's why it's always good to insist on being referred, not that we know much but sadly too many GPs don't seem to either.
For the white curry worker who won a racism case after being told 'you can't cook, you're not Asian', click HERE.