I had been living in China for some time, in a town called Yangshuo. This place is a hub for rock climbing and is known worldwide within the community. The sea of karst mountains provide an endless supply of routes and untapped potential. Climbers and travellers alike are drawn here and it is easy to see why.

Anywhere in the world that has a population of more than 17 people will also have some kind of drinking establishment. Fact. Yangshuo is no exception to this and boasts its share of Chinese clubs and western bars. And on one fine day in 2016, a local watering hole purchased a Traktor Mixtrak Pro. For those of you that don't know: it's a controller model that is basically 4 decks and a mixer stuck together that plays through a laptop or computer. It had been almost 2 years since I had got behind any kind of DJ equipment, so to me this was exciting.
I spoke with my friend who runs the bar and she said I can use it whenever I want. Free use of equipment through the bars sound system any time I want. To most people this doesn't sound particularly special but to any of you that, like me, have spent years raving in their bedroom with an open invitation to anybody that will join (even the dogs got bored of it eventually), then this is a big deal.
I headed to the bar the following day with a USB stick full of music. I arrived early because to be honest I didn't really want anybody else to be there. I wanted to get loose and not care about the listening pleasure of the other people in the room. The reason I enjoy playing and pushing buttons is purely the buzz inside of you. It doesn't matter how many people are listening, even if you are alone; the feeling of power that comes through your fingertips as you bend and blend your favourite music is incredible. Stood there, admiring the sub-bass sounds coming through the system, I thought "thank God the vinyl purists back home can't see me now". Vinyl junkies hate controllers, and any other digital DJing platform for that matter. I didn't care. I was back behind the wheels listening to my favourite music and couldn't be happier.
Fuelled with free German beer, I ended up playing for 4 hours; every track I had on my USB with no repeats. During this time, I was approached by a couple from Chengdu who told me that they own a night club, while adding, "Do you want to come play?" Not being one to turn down offers from complete strangers, I of course said yes and we exchanged details.
A couple months later and I am flying to Chengdu to play at the HTF: Summer Pool Party followed by the after party at their night club. The 2 hour flight was plenty of time for me to think of all the possible things that could go wrong. Drum and Bass is relatively none-existent in China – what if nobody likes it? What if nobody turns up? What if loads of people turn up and I mess up? What if this is the most elaborate kidnapping attempt and I'm about to be taken hostage by ISIS and ransomed back to my friends and family who have no idea where I'm going or who I'm staying with? All the usual things that go through somebody's head before an event.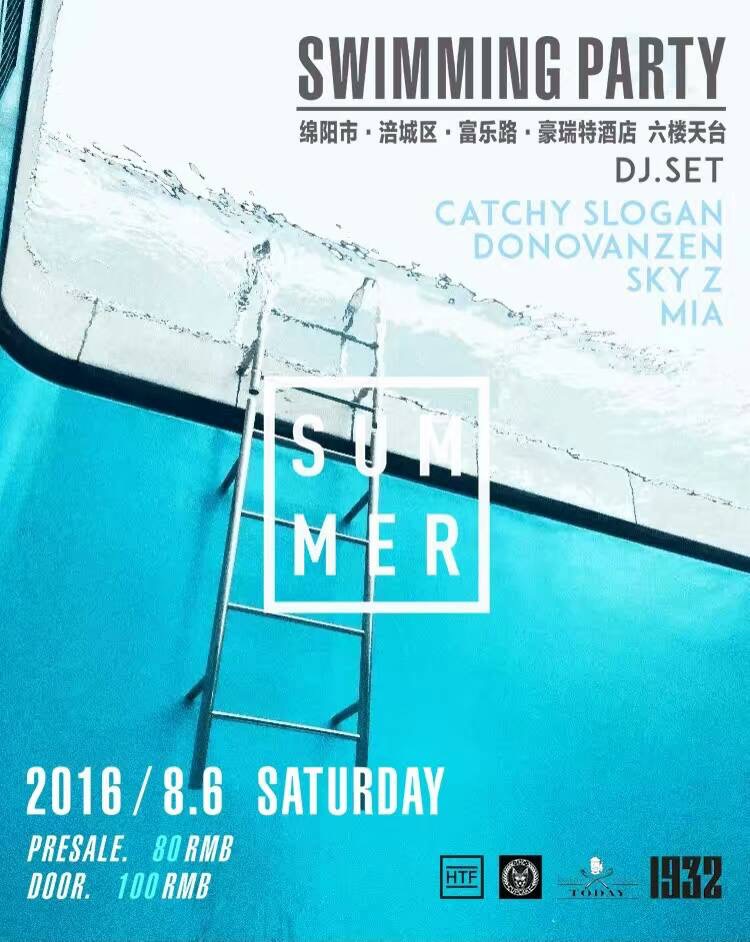 I got picked up by the couple I met in Yangshuo and as soon as we pull out of the airport, Mia (the club owner) sparks up a spliff. It was at this exact moment that I decide I am not being kidnapped and everything is in fact going to be okay. Techno music is thumping out of the SUV as we drive to my only request when negotiating the visit: that they take me to The Giant Panda Conservation Centre.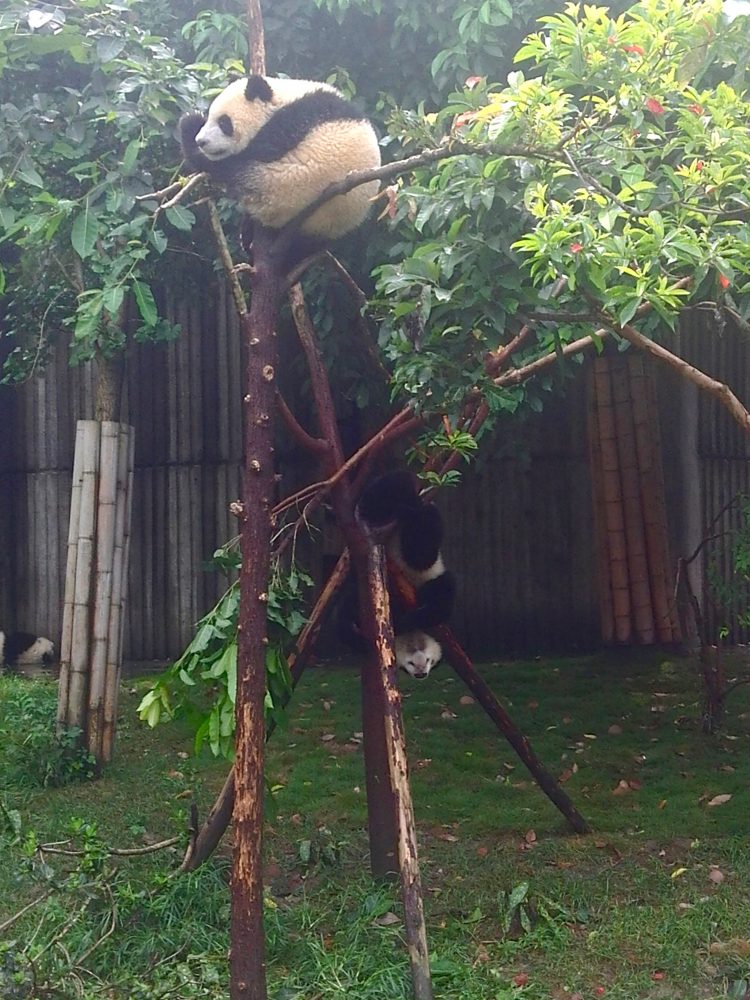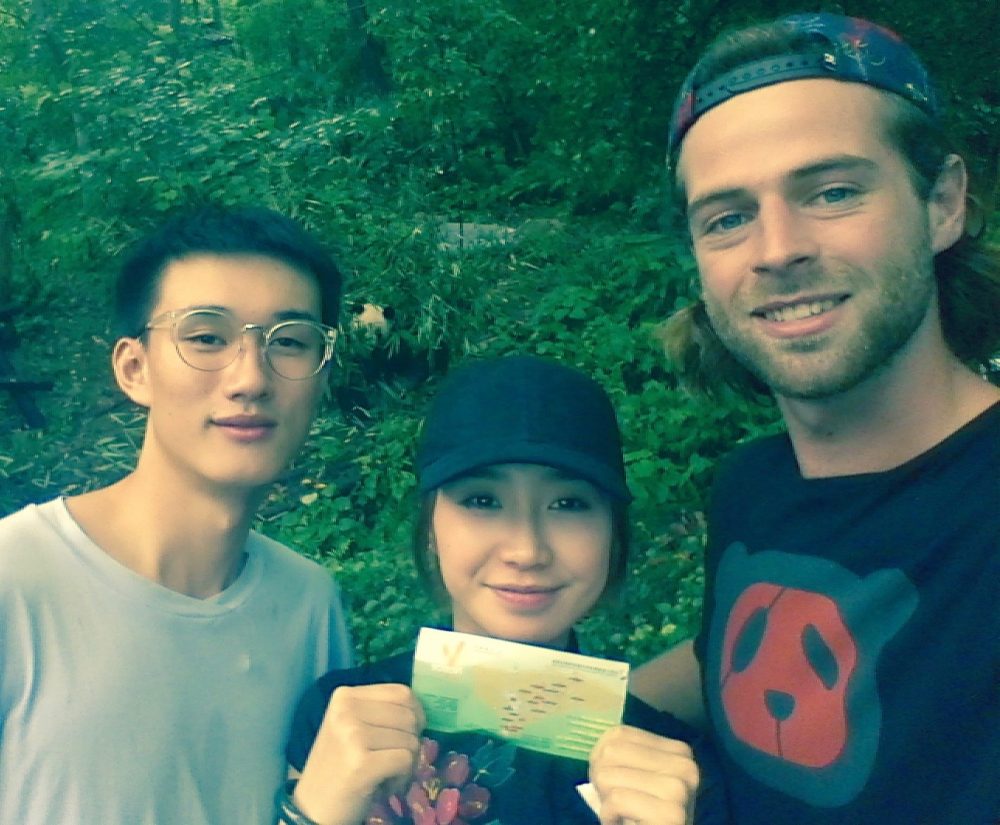 After that box was checked, we made our way to the sound test of a punk festival that was taking place the following day. The pool party wasn't for another day either so some customary beers were in order. I am no stranger to being the only foreigner in a room of people speaking a different language. I find it extremely interesting as it allows plenty of time for observing and people watching. The limited Chinese I knew, coupled with the limited English that most people there knew allowed for a lot of thought. And one thought was prevalent of the whole weekend – everything feels so… samey. Same, same but different. I could be anywhere in the world right now. We are drinking, smoking, laughing, talking about music, bitcoin, the dark net, watching fail videos; somebody even asked me about the UK sitcom 'Black Books'. I felt a unifying feeling that where ever you imagine in the whole world, there will be people the same as you. People who share the same attitude and the same outlook. Maybe not the same language but still the same thoughts. And this very moment is something that I have been trying to find a way to put into words for quite some time now. It is what makes travelling so powerful and is what fills travellers with compassion and empathy for others. Good people are everywhere – you just need to find them.
The following afternoon I woke up in the penthouse suite on the 17th floor of an apartment complex in Miyun, just outside of Chengdu. I had the floor to myself. I followed the spiral staircase down two floors and waited next to the grand piano for Mia and Yuming to wake up.
An unknown space of time later and we are at the pool setting up for the party. Well, they are setting up for the party. I am making the most of my agreed free booze and chatting to a photographer named Dragon. Alcohol is flowing and people are starting to arrive. Hip Hop is booming out of the speakers, only interrupted by the unmistakable sound of whippets hissing as nitrous oxide fills balloons. The pool is located on a hotel rooftop surrounded by other much taller buildings. I noticed that every single person is pierced and tattooed – it looks like the underground has made its way over ground.
I never expected a scene like this to exist in China. A nation that promotes obedience, conformity and traditional family values with restrictions on the internet and other sources of information. The people surrounding me were clearly free, independent thinkers. They looked how they wanted to look and behaved in a similar fashion. Maybe that's why I felt so comfortable. Despite the stereotype that some hold of heavily pierced and tattooed people, every body there was all laughs and smiles. I made my way from group-to-group; being the only foreigner meant everybody wanted to share a drink.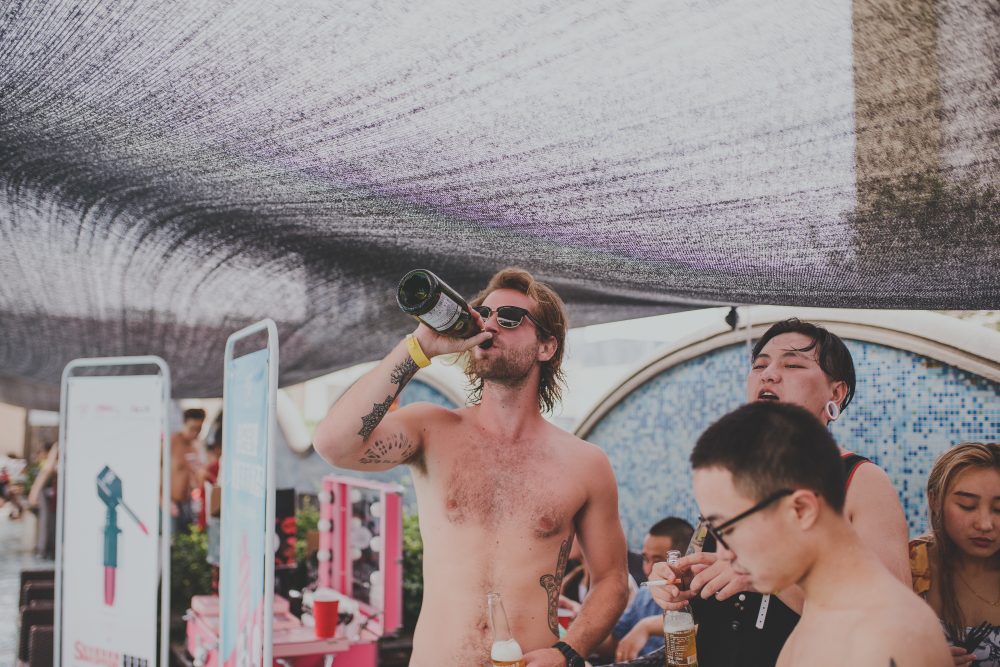 As the sun started to come down, it was finally my turn to play. There had been a mid-afternoon thunderstorm and in spite of that most people had partied on. In the past, when I've been asked to play out, I have spent days/weeks/months planning every molecular detail of the set – which track is going where and how long for. Practiced over and over again to the point I could do it with my eyes closed. I would bring USB's with the tracks in order as well as back up CD's just in case. This time I didn't do any of that. I decided the opening track about 30 minutes before hand and then winged it. It was the most fun hour and 15 minutes DJing I have ever experienced. Half way in a drinking buddy from the day grabbed a mic and starting rapping in Chinese. I have no idea what he said; judging by his level of intoxication he probably didn't either. But it worked. I was fully aware that this is most likely the first time anybody there has not only heard these tracks, but this entire genre of music. I took personal responsibility to represent the music that I love and give it the introduction it rightly deserves.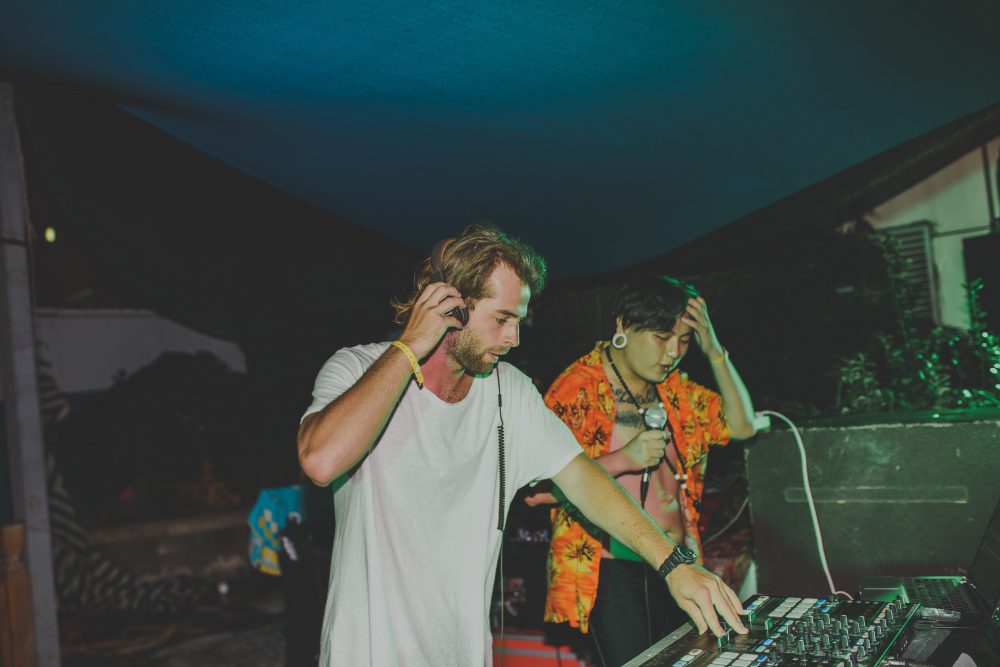 My last track came to an end and the lights were raised. Mia came to me and told me that their night club in town is already filling up: "We need to go there right now and you are playing first."
We arrived at a two-story, open plan club. Music and alcohol continued to compliment each other into the early hours of the morning, until memory and reality slowly faded into darkness.
Written by Chris Whittaker from Global Shenanigans