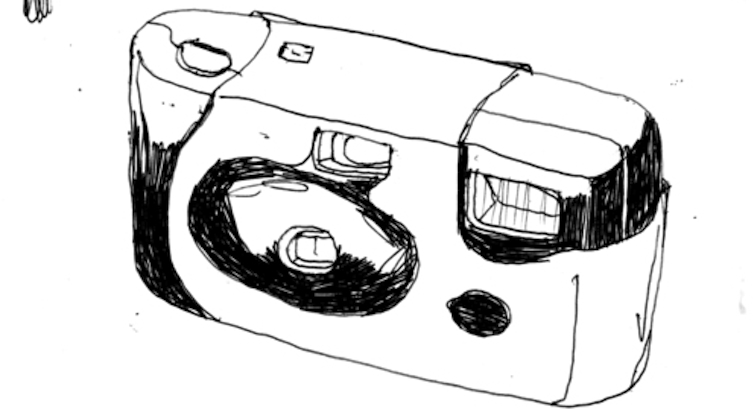 Way back when we first started Sick Chirpse at the tail end of 2010, one of the first people I hit up about contributing was my buddy Gordo as he was already doing a lot of 'creative' projects including the Disposable Diaries. Basically he would take a disposable camera with him wherever he went and try and take at least one picture with it a day for a year. Which pretty much turned into forever.
Anyway, I thought that it would be cool if we hosted Disposable Diaries on Sick Chirpse and had a post from Gordo every month with a bunch of his disposable snaps in. It started off pretty well (you can view it HERE) but then Gordo stopped posting for us because a) We didn't want to pay him to get his cameras developed and b) He didn't get any cameras developed for months. So that was that. He kept taking photographs though and uploading them on his own Disposable Diaries Facebook page but there weren't very many because, as previously mentioned, he never bothered to get them developed.
However, he does have all the photos from the previous year ALREADY developed and he decided to make a book about it: Disposable Diaries Volume 1. There are 1468 photographs in the book that were taken with 56 disposable cameras over the course of 2010 and is 736 pages long. It's a mammoth read (or look?!). If you want to know what Gordo was up to that year then you need this book. There's also probably a few pictures of me in there.
If you're interested, head on over to LULU (not the Metallica/Lou Reed collaboration, thank god) to order it right HERE. If you enter the code LULUBOOKUK305 at the checkout then you get a 25% discount. What are you waiting for? Go pick up a copy so when people come over to your house they can see how edgy you are.