Things are set to get extra creepy at Disneyland Paris after a 45 year old technician was found dead inside the theme park's haunted house attraction Phantom Manor.
Featured Image VIA
It's currently thought that the guy was electrocuted between 8 and 9 a.m. on Saturday morning, but the actual cause of death hasn't been determined 100% yet. The unnamed employee was working on the lights in the attraction early in the morning.
The ride was immediately closed and a Disneyland spokesperson Patrick Maldidier realised the following statement: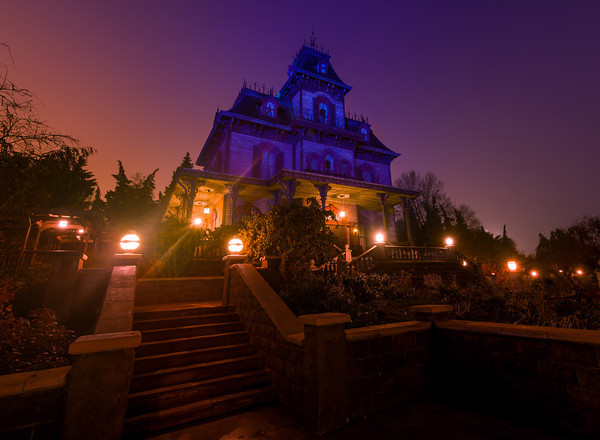 Everyone here at Disney is deeply saddened by the man's death, and we would like to express our sympathy for his family and relatives.

He had worked at the park for 14 years, and was popular with his colleagues and always smiling.

It's thought that he died from electrocution when conducting routine maintenance on the ride on Saturday morning. RIP.
The park announced they won't be saying anything else until they've finished the investigation into his death. Still, as much as this sucks, I'm sure there's at least someone at Disney who is a little bit excited about the fact that the haunted house is now going to be legitimately haunted, and even if they don't focus on that themselves there are always going to be people who talk about it and increase the scare factor of the attraction. You just know they can't stop counting the pound (or Euro in this case) signs over there, right?
If you really want a scare though, head over to the most extreme haunted house of all time. About a million times scarier than anything Disney can throw at you, even if they can't boast a legitimate dead body on the premises.