Pinhead and Michael Myers are two of the most iconic villains in horror movie history, so it makes sense that the man who successfully rebooted one of them would be given the chance to have a go at the other, wouldn't it?
Featured Image VIA
David Gordon Green was responsible for directing the last 'Halloween' movie which did a commendable job of wiping out a whole bunch of stuff that happened in the other movies and turning an older version of Michael Myers into even more of a ruthless psychopath and it seems like his work has not gone unnoticed, as now HBO are tapping him up to help develop their new 'Hellraiser' TV series. He'll be joined by by writers Mark Verheiden (Battlestar Galactica, Daredevil, Heroes), and Michael Dougherty (X-Men 2, Godzilla: King of the Monsters, Trick 'r Treat), along with his Rough House Pictures partners Danny McBride, Jody Hill and Brandon James.
Really does sound like a match made in hell, doesn't it?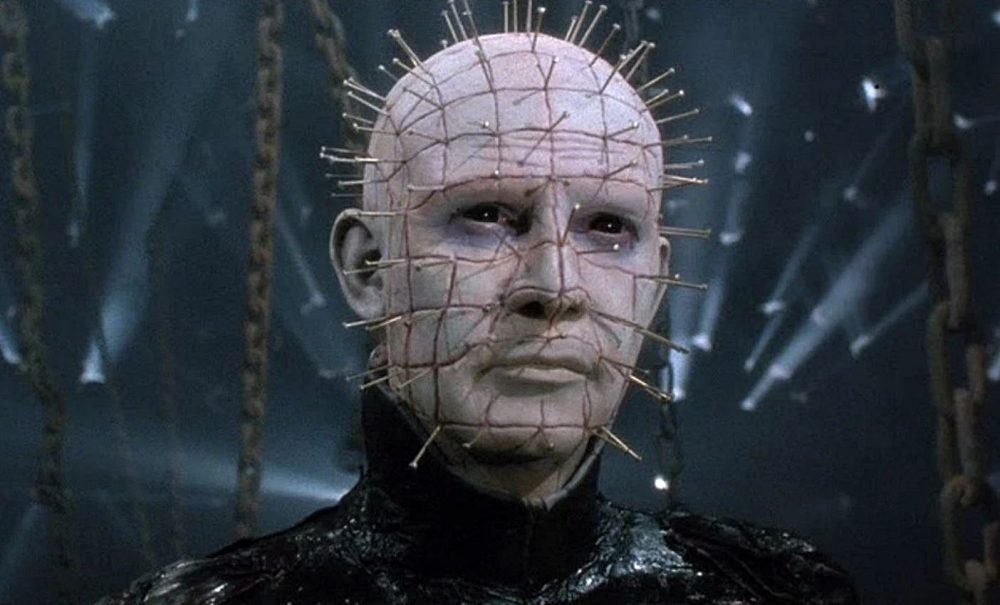 The series itself won't be a reboot or a remake, but rather a direct continuation based around creator Clive Barker's twisted mythology in the movie and his books. For those of you that don't know, Pinhead is the leader of the Cenobites, who exist in an extra dimensional realm where they attempt to explore the limits of sadomasochism and suffering, occasionally visiting humans to torture them and make them explode. It's a real trip.
There's no official release date for the show or any guarantee that it will even happen, but given who we've got involved I think that it probably will. Wouldn't expect it until winter 2021 at the very earliest though.
For more of the same, check out