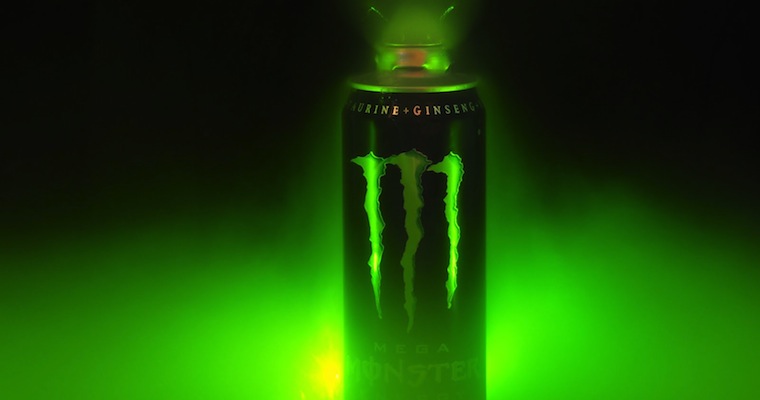 Looks like Red Bull will be having a field day today, not only will they be celebrating that Felix Baumgartner didn't die last week, they'll also be raising their glasses to the news that a young girl possibly died after drinking a couple of Monster energy drinks (in the most sensitive way possible, of course).
Now we don't want to be sued for slander, so we're not outright saying that someone has died from drinking a couple of Monster energy drinks, but there have been reports stating that Monster energy drinks have been cited in the deaths of five people in the last year according to reports filed by doctors and companies.
These reports are pretty flaky in drawing a direct link between people dying and drinking Monster energy drinks, but all five reports state that each person consumed one or several Monster energy drinks prior to their death. The Food and Drink Administration has reported that these are just allegations and no conclusion has yet been made.
The mother of a 14 year old girl from Maryland, who died after allegedly drinking two cans of Monster energy drink, has filed a lawsuit against Monster claiming their caffeinated soft drink caused "cardiac arrhythmia due to caffeine toxicity".
To picture how much caffeine is in a can of Monster energy drink, check out what The New York Times had to say:
The type of 24-ounce can of Monster Energy that the Maryland teenager, Anais Fournier, drank contains 240 milligrams of caffeine, three times the amount found in an 8-ounce can of Red Bull and about 50 milligrams more than in the 20-ounce size of Red Bull.
Monster energy drinks probably didn't kill these five people, but it may have attributed to their deaths if they were insanely sensitive to caffeine. Why would you want to drink two of these massive cans of Monster energy drinks anyway? What's wrong with a regular coffee in the morning? What does a 14 year old girl even need that much caffeine for anyway, it's not like they're working a hugely stressful and intense job that can only be completed with massive amounts of caffeine.
Nothing will probably come out of these lawsuits but maybe you'll think twice before necking two pints of Monster energy drink. Don't say we didn't warn you.
☛ More: Felix Baumgartner Didn't Die!