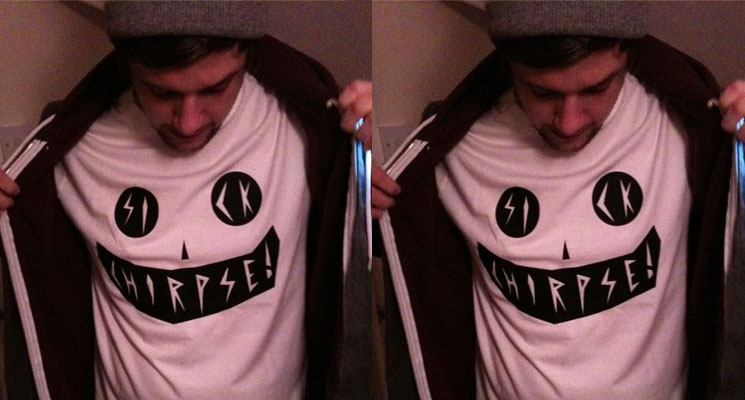 Artists and illustrators, we call on you!
You know when you think about Sick Chirpse you think man, that's fvcking sick, well we want to translate that onto a T-Shirt, so we're looking for designs. We've already hit up a couple of people and they're working on stuff for us but we figured it would be a good idea to open it up to you guys, the readers of Sick Chirpse to see if anyone out there fancied designing us a T Shirt. We check out our followers on twitter and Facebook you see and we know a bunch of you are graphic designers with your own tumblrs and what have you and some of you are pretty good.
So anyone who fancies submitting a design email it over to info@sickchirpse.com. In return the winner will get their t-shirt made by us and sold all over the world (yeah, that's right, worldwide baby), we'll also do a feature on your artwork, make sure any future updates about your artwork/career/whatever are featured on the site, give you some Sick Chirpse ad space for a month directed to your website/portfolio and chuck you some cashmoney on top too. Sound good? Great.
Remember, we only want really sick designs so make sure it's something that you would actually wear. Even if you don't win, if your design is awesome chances are we'll use it at some point for something and give you the same privileges we give the winner in return. Safe.
(P.S. We know it can be a ball ache to work on a full project only to have it turned down, so if you want to send us some sketch ideas to start with we can let you know if you're working in the right direction or not)