I'm sure that more than a few people reading this have changed the channel over to 'Deal Or No Deal' when they've been bored in the middle of the day, swearing that they weren't going to watch it and then been completely and utterly engrossed until the end of the show.
Featured Image VIA
I know I have – but from this autumn it will no longer be the case as Channel 4 boss Jay Hunt has decided that there's no future in the gameshow that's been a staple of its daytime television programming for the past 11 years. I never thought I would see the day to be honest – I figured Noel would be phoning up the banker until the end of time.
Here's what an insider has to say:
'Deal Or No Deal' doesn't get the ratings it used to and it is not a cheap daytime show to make. Noel and 'Deal' had a great run but bosses have just decided it is the right time to end the series.

The farewell tour will be a great way for fans to say goodbye to the show.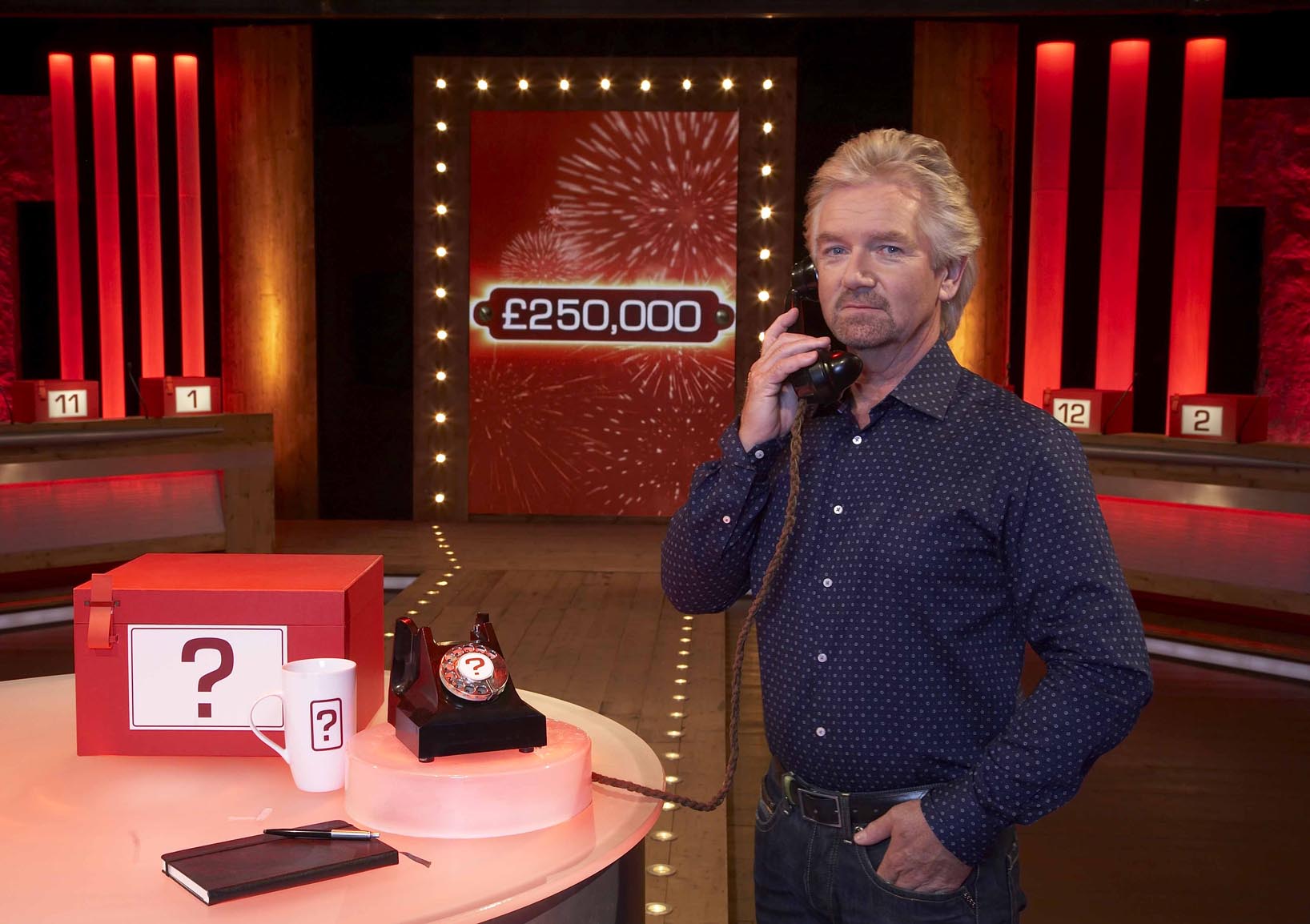 Yep, that's right. Apparently there's going to be a farewell tour to say goodbye to the show with Noel and the banker travelling to various locations across the UK to film a few episodes. Not sure how that's gonna work, but you can bet tickets for those events are going to sell like hotcakes (sarcasm).
Apparently Noel isn't going to be completely axed himself though. He's already filmed a pilot for a new daytime quiz show which will see him visiting various locations across the UK and challenging contestants to guess how much certain items – like a football shirt and a patch of grass from Old Trafford – cost.
Sounds completely and utterly sack right? But I suppose if you wrote down a description of 'Deal Or No Deal' that would sound shit too, so I guess we'll wait and see. And if not, I'm sure 'Deal Or No Deal' will be repeated on some channel like Challenge until the end of time as well.