UFC star and all-round scouse troublemaker Darren Till is always rubbing people up the wrong way, but he's now fallen afoul of the online LGBT community after posting a transphobic meme on Instagram the other day.
Featured Image VIA
In fact Darren's account was temporarily suspended and he was reported to Liverpool police for posting material that 'encourages homophobia and transphobia'.
Here's the meme in question…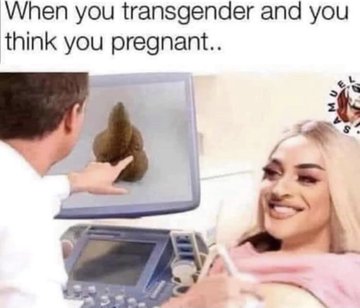 Merseyside Police confirmed that they had received an official complaint related to the meme and told the Merseyside Echo that 'enquiries are ongoing'.
Reckon Darren Till gives a toss? Of course not – as he explained in this lengthy video on IG:
View this post on Instagram
If you can't be arsed to watch that, he basically defended the post and said it was meant as humorous and not intended to denigrate anyone. Also, that's he's uncancellable:
"As everyone knows I'm always posting very controversial things right, I'm never going to change ever, ever, ever.
So the other day I posted this transgender meme, I thought it was funny and I knew it was going to get a backlash. I've actually got transgender friends, they thought it was hilarious.
You can't cancel someone who doesn't give a sh*t and I don't give a sh*t. But at the same time as well it's obviously the offended brigade."
He also referenced the whole story on Twitter:
The post got 100k likes… it was a successful day of posting on Instagram I would say… I've got a belter post this weekend for u, even more offensive. turn post notifications on!!!! https://t.co/mU1o989c4c

— D (@darrentill2) July 29, 2021
And again on Insta…
View this post on Instagram
Well, whether he's wrong for posting that meme or not, I think Darren Till is right about one thing – you can't cancel someone who doesn't give a shit. Especially given the man who signs his cheques, Dana White, is in full agreement with that statement: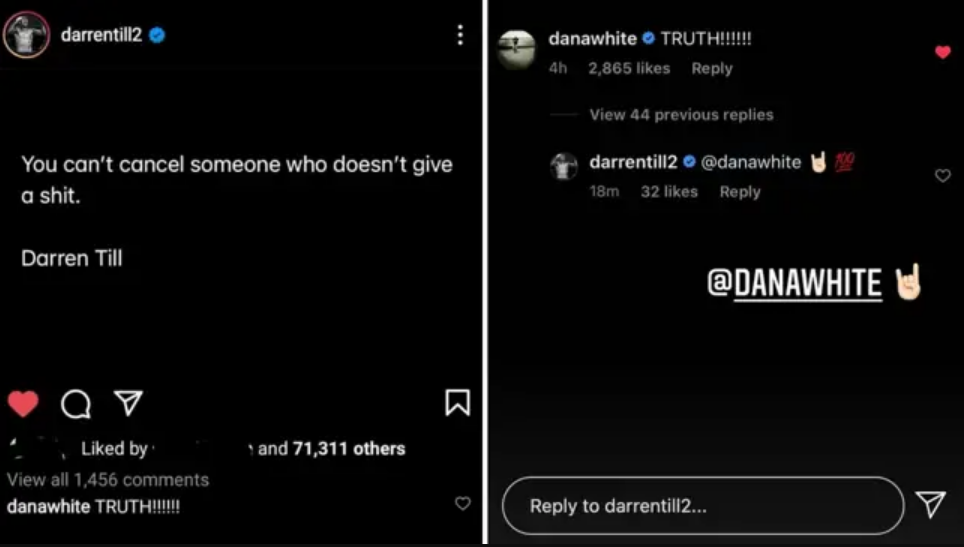 He also can't be cancelled because he's a scouser and so his speech is so incomprehensible that you'd never be able to prove anything he said in court, so there's that too.
The thing with Darren Till is; he insults everyone and everybody and the motivation always appears to be humour (or his idea of it anyway) rather than cruelty. I don't think finding that meme amusing necessarily makes a person transphobic, and it's a bit lame that police are actually getting involved over it. Besides all it seems to have accomplished is bringing more eyeballs to the meme. Just block him and move on if you don't like it.
Darren Till Vs Derek Brunson is expected to take place at UFC 266.
For the time Till sent an insane DM to Israel Adesanya threatening to kill him, click HERE.