When you think of Danny Dyer, you think of a hard drinking, coke snorting, East End hard nut.
Images VIA 
You don't think of a guy dressing up as a woman and singing karaoke, but that's exactly what Dyer did for the premiere of the English version of Lip Sync Battle, which is starting this Friday night on Channel Five. Danny went in hard in his impression of Amy, adopting her signature beehive hairstyle, huge flicks of winged black eyeliner, high heels and bright red lipstick. He also smoked a cigarette on stage and downed a pint of beer to ensure that nobody thought he had forgotten his true persona.
Danny performed a Kasabian song during the show, but apparently he was way more into the Winehouse number, with a source saying the following: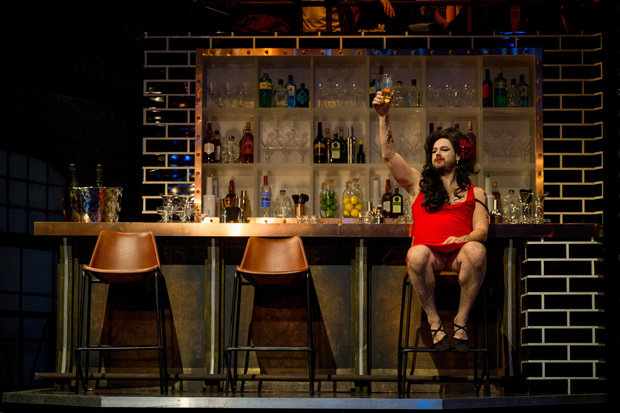 He may have been dressed comically but he really put his heart and soul into the performance.

Danny used to knock about with Amy before she died and they were close pals. It was important for him to pay a fitting tribute.
Well, from these pictures it looks like he absolutely smashed it out of the park. Obviously he doesn't have to sing so we don't have to worry about that, but hopefully the performance can match the outfit. It's not like Danny Dyer to do things in halves, so we expect great things when this airs over the weekend.
For more Danny Dyer, check out our interview with him from back in the day. Diamond geezer.