The other week we wrote about how Chelsea footballer Danny Drinkwater was beaten to a pulp during a night out in Manchester after hitting on Scunthorpe United player Kgosi Ntlhe's girlfriend and not taking no for an answer.
Featured Image VIA
Well video from inside Manchester's Chinawhite club has now been leaked showing Drinkwater tussling with Ntlhe, before appearing to headbutt him:
Security threw both men out of the club, before a group of around six men jumped Drinkwater and kicked the crap out of him, according to The Sun.
Drinkwater was left with an ankle injury and some bruising/cuts to his face: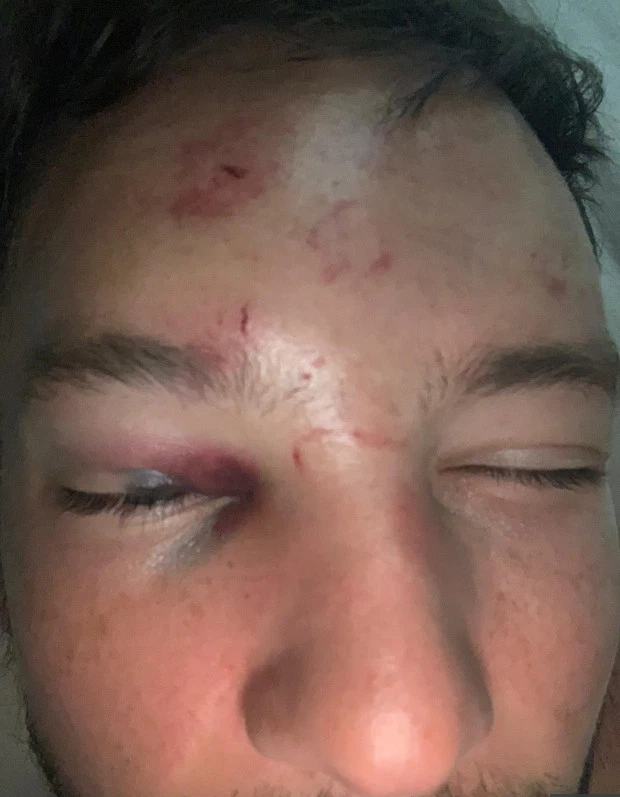 Sean Dyche, manager for Burnley where Drinkwater is currently on loan from Chelsea, had this to say about the situation:
This is just a bump in the situation. We want to make sure that he gets back to being fully fit, playing well.
Next time Danny hits the club it might be a good idea to live up to his surname and actually just drink water the whole night. Not a great look hitting on another footballer's girlfriend, getting rejected, getting turfed from the club, and then beaten up on top.
Speaking of headbutts, check out this footage of a Glasgow woman unleashing an unreal headbutt TKO to a man chatting up another woman. Just another night in Glasgow.