T2 enjoyed a successful opening over in America this past weekend, and people are already asking whether or not we'll ever see a third movie in the series.
Featured Image VIA
Well, one man who might have a better idea than most is the director of the movies – Danny Boyle. Speaking to The Hollywood Reporter, Boyle revealed that any third movie would probably be an adaptation of Irvine Welsh's Begbie centred novel The Blade Artist, which follows the character moving to California to become a sculptor:
It's like a solo book. I think Bobby would love to do that because it's an interesting twist on the character. That may be made into a film.

You couldn't call it T3 because although some of the other characters come into it, they're only featured just momentarily. It's a solo story. You could call that a spinoff…Blade Artist is a great read.

I don't think I would be involved though – I'm still in 'ensemble' mode after the last movie.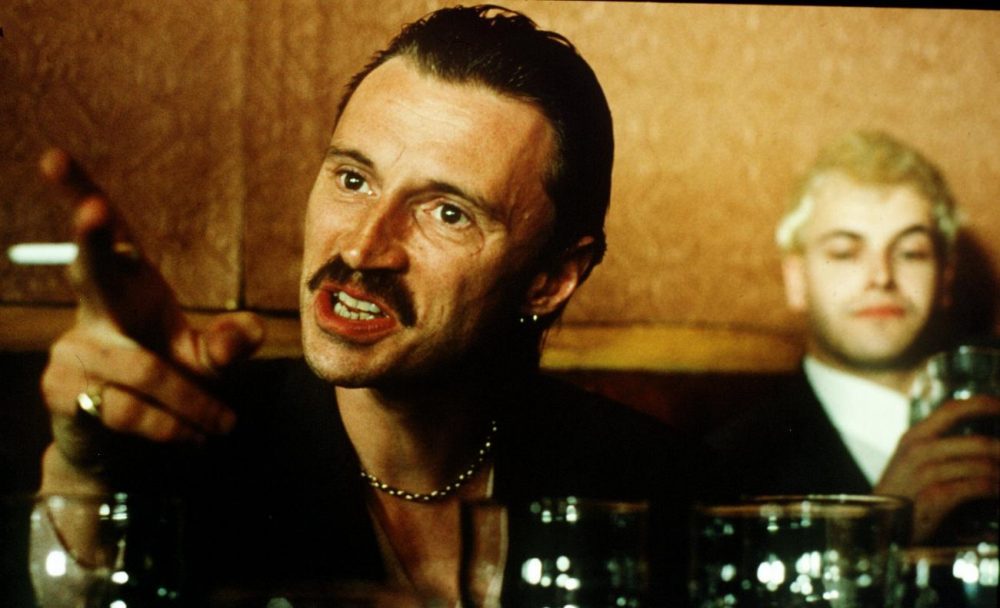 Whilst Boyle is ruling himself out of any involvement, Robert Carlyle seems completely up for it and has been quoted as saying the following:
We've been talking about that, I am up for doing it. So maybe we ain't seen the end of Begbie just yet.

[T2] is the first time you see maybe there is another side to this guy. … There is something quite emotional about that.

He's capable of feeling something more than just rage, so I am pleased that that element of Begbie has been shown.
Well, it might not exactly be T3 just yet, but at least it's something. I think we can all agree though that what we really want to see is the third and final movie in the trilogy. As for when that comes out, your guess is as good as mine – don't forget it took twenty years for us to see T2.
For more Trainspotting, check out the soundtrack here. Absolutely immaculate yet again.