The 'Damn Daniel' phenomenon probably won't make it to the end of March, but it'll live forever on this guy's leg after he got it tattooed. He has absolutely nothing to do with the meme or its creators, but his name is Daniel, so I guess it makes sense to him.
Featured Image VIA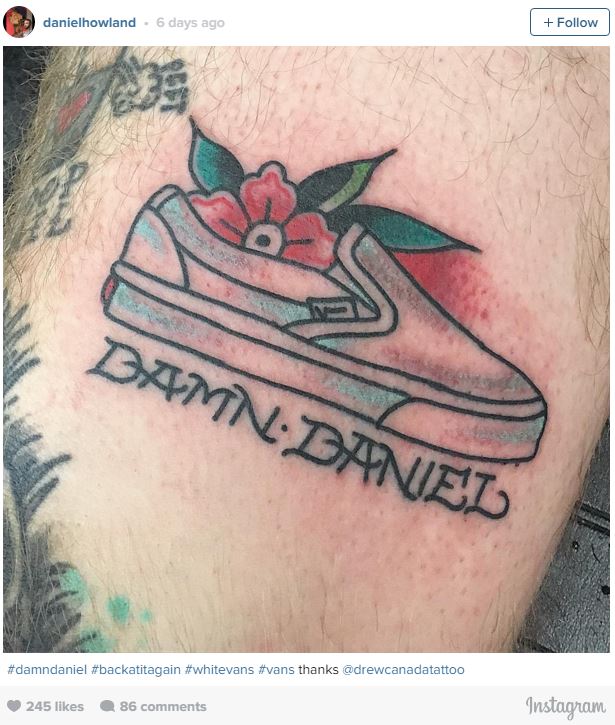 What a smart decision, really. I mean can you imagine the ice-breakers at parties when someone spots this tattoo? "Oh shit! That's from that video with the kid with the vans who went on Ellen and got more vans". Yeah man, totally. No regrets.
Anyway, turns out it's not the worst tattoo that Daniel Howland has had inked: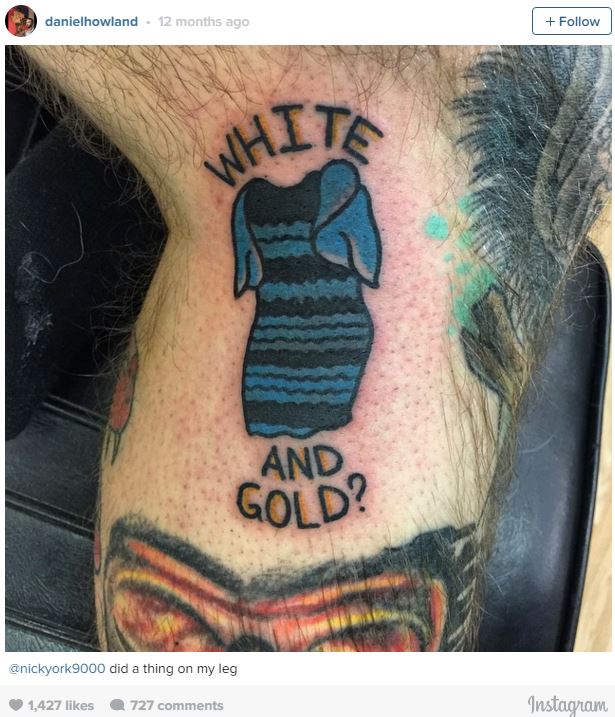 Ah yes, another timeless Internet classic. I don't know about you but I'll certainly never forget that week everyone was arguing over whether a dress was white and gold or blue and black. A real important time in history.
The rest of him is meme-free for now: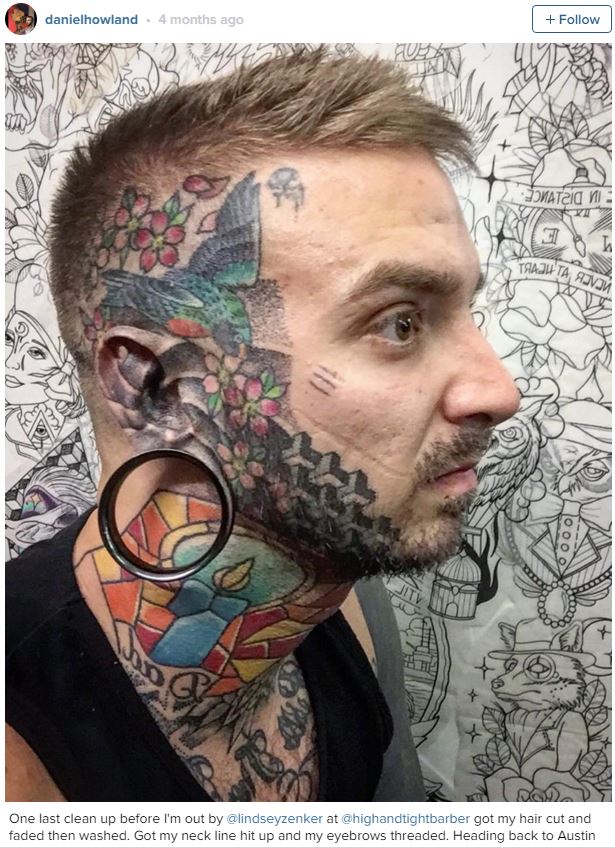 Might we suggest a variation of the Sad Kanye meme?