Parents on Facebook should not be allowed. Even I occasionally have to call up my dad and tell him to stop commenting on my mate's personal conversations or sharing my profile pictures. It's just… weird.
Images VIA
The dad in this story learned the hard way, as he was called out HARD by his daughter Ashley (pictured above) for acting like a clueless technoob. Apparently the dad follows a page called 'Hot Sex Porn' (lol) and he had commented on a sexual picture that showed a young woman sitting on a bed wearing a revealing dress.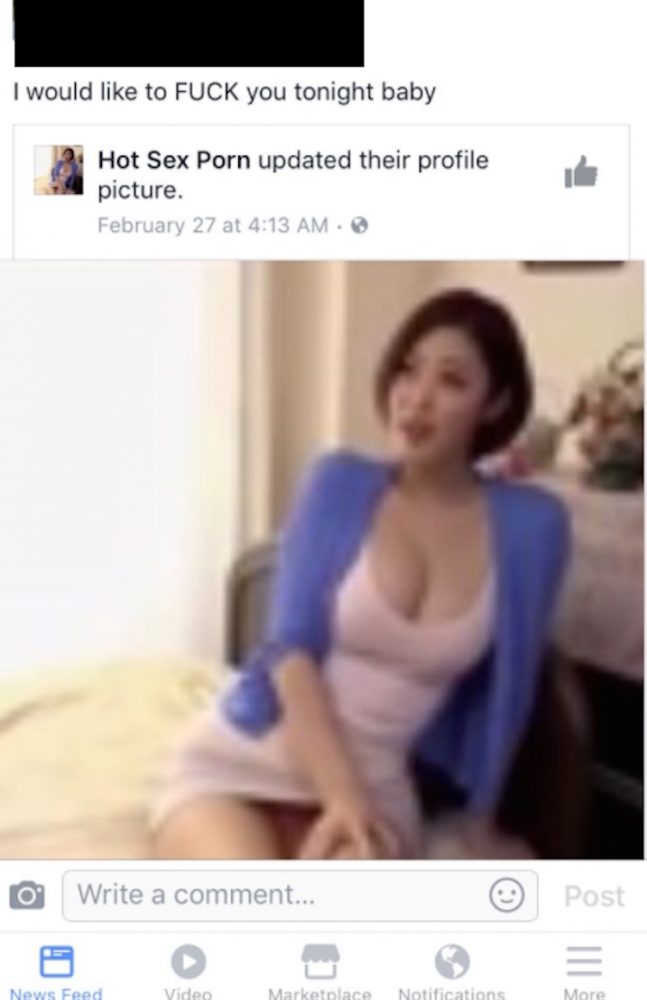 Woah, pretty strong, even if your settings are set to private. Which they weren't, meaning all his friends and family could see him perving over some porn star.
The poor daughter was even sent screenshots of the comment. Instead of curling in a ball and dying of embarrassment, she decided to take the matter into her own hands and left a comment of her own: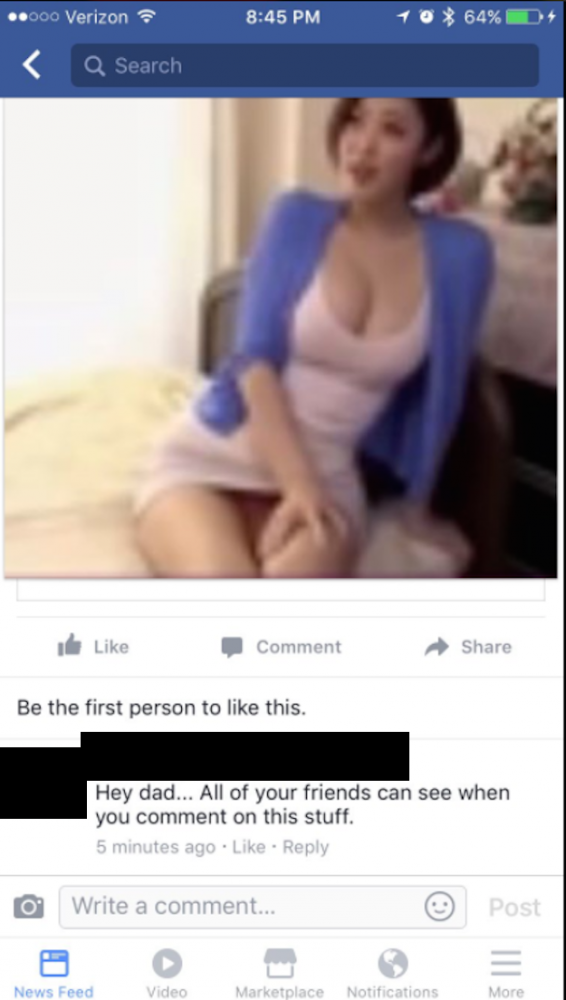 Perfect – I'm sure that's the last time he'll be commenting on 'Hot Sex Porn'. Amazingly/predictably, the dad tried to claim that his Facebook was "hacked" but his family are having none of it.
Let this be a lesson to anyone reading this – be vigilant if your parents are new to Facebook. You don't want to suffer the same embarrassment poor Ashley did.
For more on Facebook, read about the Essex girl who cut off her own finger to get more likes. Moron.