One of the more controversial stories we featured last week revolved around rapper DaBaby using some homophobic slurs at one of his concerts and then posting a halfhearted apology on Instagram after there was a bit of a backlash, but now it turns out that he's decided to delete said apology after people criticised it for being way too insincere.
Featured Image VIA 
DaBaby was appearing at Rolling Loud Miami last weekend where he decided to get up on stage and ask people to put their mobile phones in the air if they didn't 'show up with a disease like HIV or AIDS that will kill you in three weeks' or 'if they hadn't sucked dick in the parking lot' that night. Obviously both of those comments are a bit problematic and this was why the internet turned on him for what everyone is labelling 'a homophobic rant'.
DaBaby ending up posting an apology over 19 videos with a particular highlight being the following comments: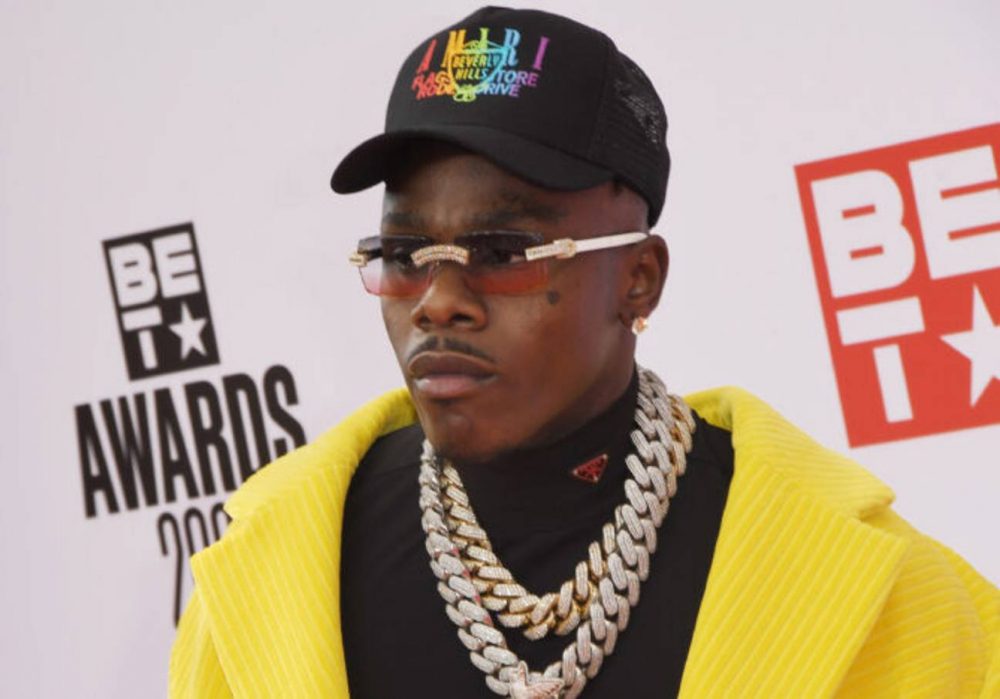 The internet has twisted my words.

Even my gay fans don't got f****** AIDS… they don't got AIDS. My gay fans, they take care of theyself, they ain't going for that… they ain't no junkies.

I said if you ain't sucking **** in the parking lot, put your cellphone light up. You know what my gay fans did? Put that m************ light up. My gay fans ain't going for that. They got class.
That doesn't really sound like he's taking ownership for what he did at all does it? And just like he's trying to justify it and say it isn't so bad.
Obviously, the general reaction to the 'apology' was fairly bad and DaBaby wasn't reinstated to play any of the festivals that cancelled his appearances following the backlash, so instead of doubling down on what he was saying, DaBaby decided to make some kind of statement by deleting the apology completely from his Instagram account. Sounds like he's a bit miffed with how everything is going down hey?
Not really sure where he can go from here except issuing an apology that's actually sincere, but I think most people probably won't believe him after he posted the other one, even if he has deleted it now. Just because you delete something doesn't mean it didn't happen, right? Seems like it's a tough time to be DaBaby right now, but he probably deserves it for saying such stupid stuff in the first place. Idiot.
For more of the same, check out when DaBaby rinsed two kids who tried to make him spend $200 on a box of candy. Happier times for the rapper.