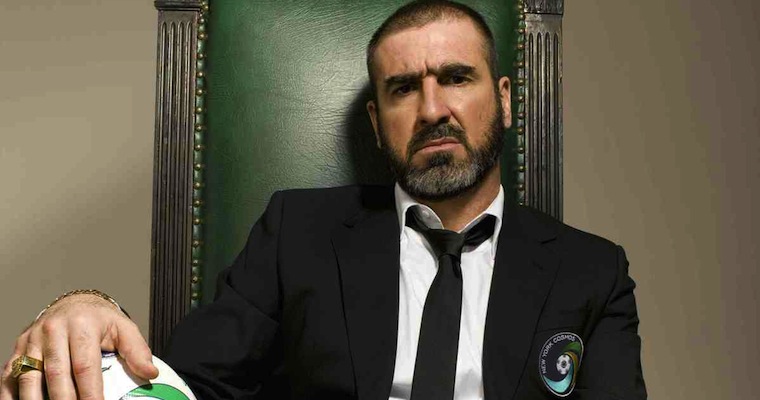 I mean, I always new Eric Cantona was a bit of a mental case (have you ever heard the seagull quote?) but I thought he would calm it down a bit now he's retired. That doesn't seem to be the case though because this week he announced he's plotting a bid for the French Presidency! Who else is going to lead us through the times of economic uncertainty? Silvio Berlusconi stepped down as Italian president a few months back to concentrate on more of his 'bunga bunga' parties, and George Bush is home at his Texas ranch sticking Lego up his nose. Why not let Cantona have a go?
[yframe url='http://www.youtube.com/watch?v=JGMVwcxF2Nk']
So you could imagine how disappointed I was to hear that Cantona's bid was nothing more than a publicity stunt to raise awareness about public housing (yawn). Maybe you should raise awareness about the BO problem in France, surely that's a much bigger problem? You'd get my vote. But instead of doing that he pledged to represent "the millions of families who have been forgotten" which caused the French population to spit out their frogs legs and jam the airwaves talking about how crazy it was. Once he knew he had people talking the barmy Frenchman revealed that what he wants is for the real presidential candidates to support the Fondation Abbe Pierre, a foundation working to house the poor and homeless.
Can't blame the French for believing this as the former Man Utd striker has been rather vocal when it comes to politics in the past. In 2010 he sparked a campaign for a revolution, calling for the millions of people affected by the recession to withdraw their savings from the banks. Don't know how that would help them, but hey, maybe that' why there's a homeless problem in France?
Any way that's enough politics, here's what we all wanna see.
[yframe url='http://www.youtube.com/watch?v=XMm82HgjGkM&feature=related']