In what Metal Hammer is calling an 'outrageous demolition of democracy' Cradle of Filth's frontman Dani Filth has been denied an opportunity to be crowned Suffolk's ultimate icon after Choose Suffolk – an organisation which promotes tourism within Suffolk – ignored 13,000 votes and failed to include Filth in a list of twenty finalists.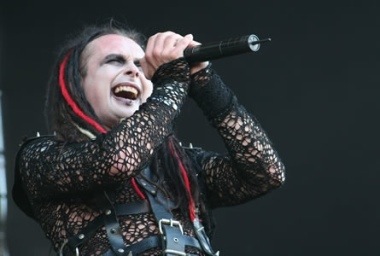 The controversy was allowed to occur as the online poll encouraged internet users to submit their favourite images of Suffolk and vote for them to be included in the final shortlist. After somebody submitted a photograph of Dani Filth the website was inundated with hits, with the black metal frontman receiving six times as many votes as its nearest rival – the disused open air Broomhill swimming pool in Ipswich. Guess the pool just didn't scream out Suffolk like Dani Filth's trademark shriek, right? Although in its current state it look like it could be featured in one of the band's music videos: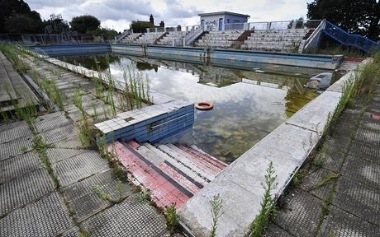 Predictably, Choose Suffolk weren't keen with having the frontman of a band who's most notorious t shirt features a nun masturbating and the phrase 'Jesus is a Cunt' as the icon of their county, and instead decided to completely ignore the online poll and devise their own list of twenty finalists which includes such endearing images as Sir Bobby Robson, beach huts, Framlingham Castle and Thomas Gainsborough.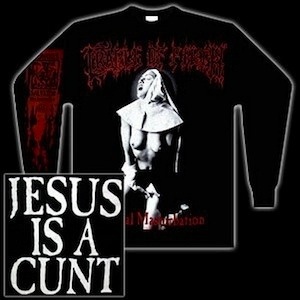 Tim Passmore, the boss of Choose Suffolk, stated that 'While some of the images on the site may have gained a larger proportion of visitors' votes, we were looking for icons which had a wider currency outside the borders of Suffolk'. This comment stinks of a lack of research though, as Cradle of Filth are one of the most famous death/symphonic/goth/whatever metal bands in history, selling well over a million records and achieving infamy all over the world. Clearly, they just didn't want a weird looking guy like Dani to be the image of the county – which is fair enough really – but then they shouldn't have decided to use an online poll to determine the result. Have they not heard of Rage Against The Machine?
Upon hearing the news after returning from a sold out two and a half week South American tour, Dani himself was remarkably dignified, stating that 'I do realise that I'm not the best face of Suffolk, but I do feel a bit snubbed'. He went on to state that he would be voting for Adnam's beer in the final poll.