In a kill-joy move from The Co-operative group, Lad's Mags in the UK have been ordered to cover up their front covers with "modesty bags" in order to "protect the children".
It all just seems too much — are we going to ask bikini-clad women on the beach to wear a modesty bag as they sunbathe? Or should we just keep the kids in the house with their mothers wearing turtle neck sweaters to ensure they cant see any boobs.
Unfortunately, Mum, your little boy is going to one day see a pair of breasts or a woman in nothing but her Rodneys. Why are you taking away this glorious part of their childhood?
I still remember the first time I ever saw a woman with no clothes on — it was some bronze goddess lying on a sun bed with her breasts out for the world to see at a campsite in Cornwall. It was the best day of my life. I'm now 21 years old in a long-term relationship and am not a stranger to seeing a naked female body but I still consider that Aphrodite-like woman to possess the greatest set of boobs I've ever seen. (Sorry babe, yours are lovely too).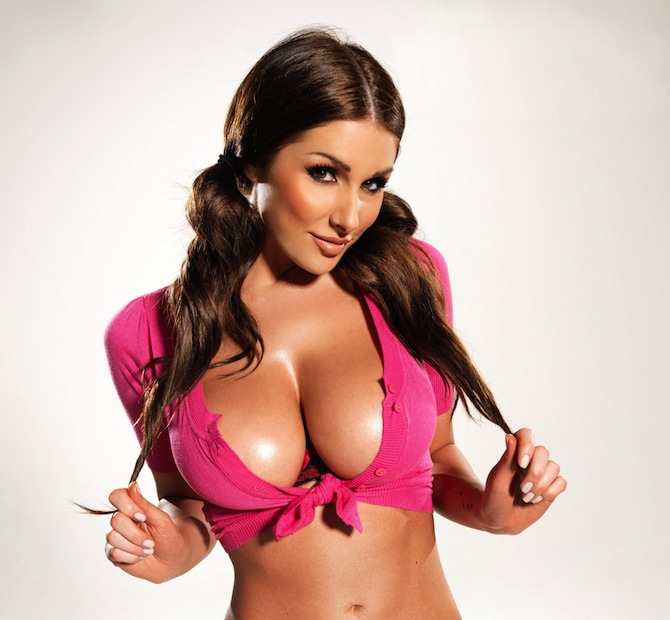 If you don't let your kid see a pair of boobs in their childhood you're robbing them of one of the greatest moments of any young lad's life. Unfortunately, you can't protect them from the ever-present sexualised society — even kid's shows like "Jesse" on Disney Channel has some sort of sexual context to it.
Maybe I'm just a typical male who has grown bitter of sensible adults in my still relative young age. I don't want to have to read the title of a magazine in order to buy it, I want to see what goods the magazine holds on the inside from the previews of the outside, that's the whole point of a front cover right? Are you telling me that you're now going to cover the front of Men's Health, Cosmopolitan and even Computer Video Games because it has a CGI image of Lara Croft with some heavy cleavage gwanin'?
In a world where Mum's make questionable decisions by letting their sons listen to One Direction or own an iPhone before they've even left Junior school, why wont they let their lads get a glimpse of a natural body part and appreciate the female form?
Don't worry though, little lads — Rachel Riley is on Countdown at 3pm every weekday — and everyone knows that the the perfect cover up to see a perfect female specimen is by trying to create a 9 letter word out of 6 consonants and 3 vowels… plus your Mum can get involved too.
Read Next: Sick Chirpse x HAPYFRDY: Ally Tindsley