Your wedding day is supposed to be the most important day of your life, so why not have it at your favourite fast food restaurant?
Images VIA 
I doubt too many people are out there thinking that's a good idea for it, but apparently 2000 people couples were competing against each other over in Australia for the honour of having the first ever KFC themed wedding, with Kate and Harrison Cann from Toowoomba in Queensland ultimately emerging victorious. The pair made it to the top by creating their own version of the 'Fresh Prince Of Bel Air' theme music where they rapped about how much they loved each other and how much they loved KFC. Sounds a bit cheesy to be honest – what the hell were the other contestants coming up with? – but I suppose they had some kind of X-Factor that nobody else who entered did.
Here's what they had to say about the honour: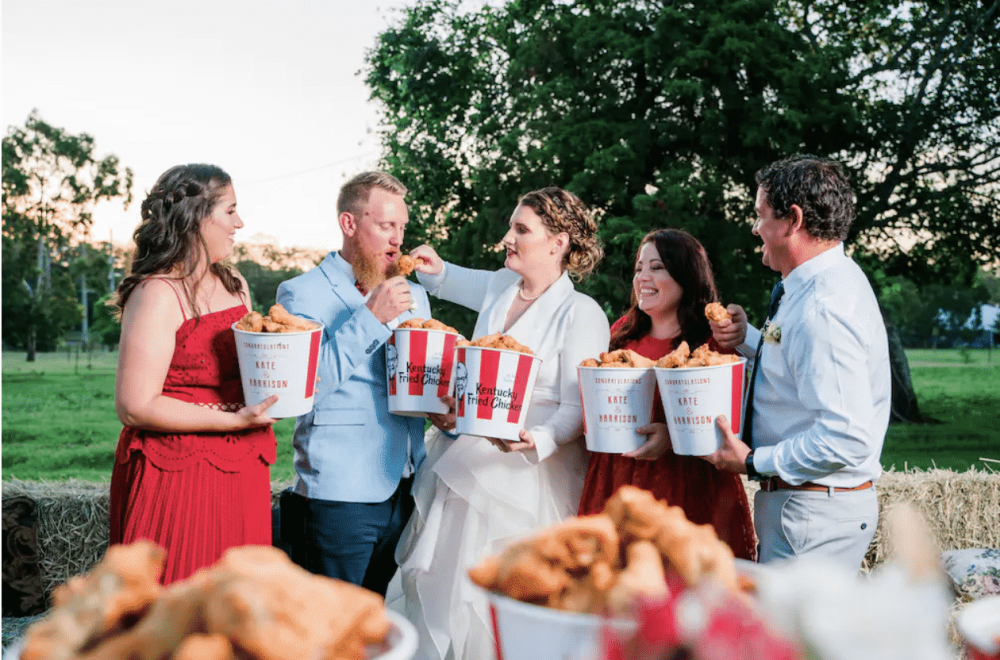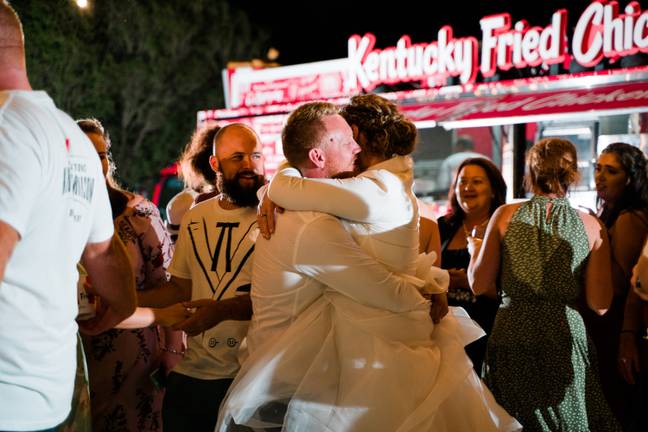 We're over the moon to have been selected for the first ever KFC wedding and having the Colonel present on our big day took us back to the first meal we shared together.

Our friends and family were stunned when they arrived to find out it was actually our wedding day – and not just any wedding but a KFC wedding.
That's right folks – their 150 guests had no idea that it was Kate and Harrison's wedding day or that it was a KFC themed wedding and just showed up thinking that it was just a party that they had been invited to attend. What a sick get, especially when your factor in all the free KFC – including personalised buckets – and a guy dressed up as the Colonel who serenaded them with some of their favourite songs until the early hours of the morning.
If you're interested in having a KFC themed wedding then keep a look out as apparently they're going to be helping five other couples wing it at their wedding in the near future. Can't think of anything worse myself, but I guess there are people out there that like this kind of stuff.
For more of the same, check out this woman who cancelled her wedding after guests refused to pay $1500 each to attend. Kinda pricey.