A couple who went for an innocent cup of coffee at Costa were left furious after an employee wrote 'fatty fat' on their receipt.
Images VIA
Sherrie and Robert White went into one of the café chain's stores where they ordered a full-fat coffee. However, when they read their receipt, they noticed it had the offensive words written on it.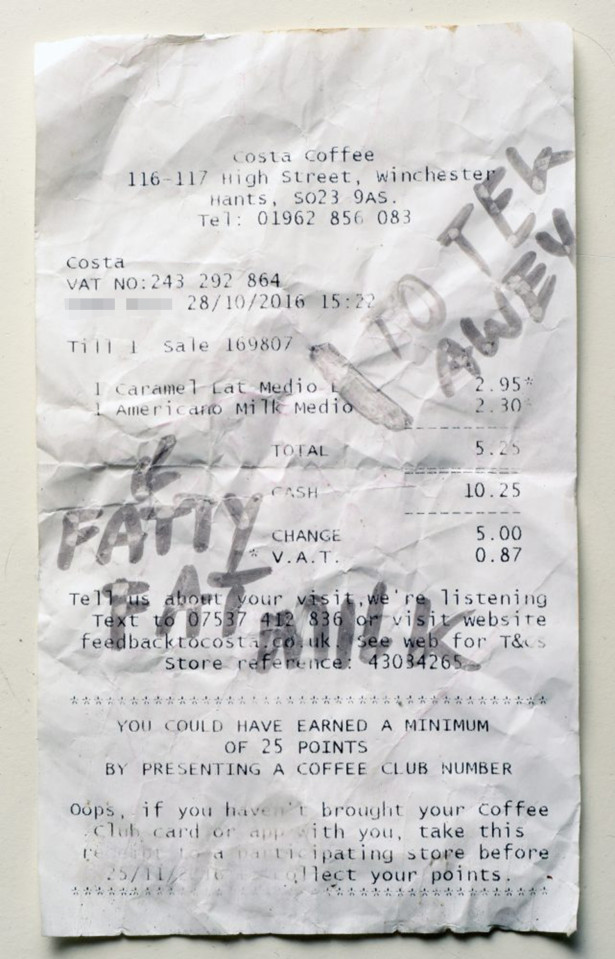 21-year-old Sherrie, who weighs 15 stone, said she was absolutely horrified, and the insult made her feel "terrible." Meanwhile Robert, 25, said:
It's blatant and is an insult to a fat person.

I pointed it out to my partner and she confronted them.

We picked the receipt up so we could keep it, because they wanted to throw it away but we kept hold it of it. I said, 'I want that.'
Apparently the staff told them it was an in-joke between employees and tried to laugh it off, but these two were having none of it. Robert complained to customer services, who apologised and said the barista was notified.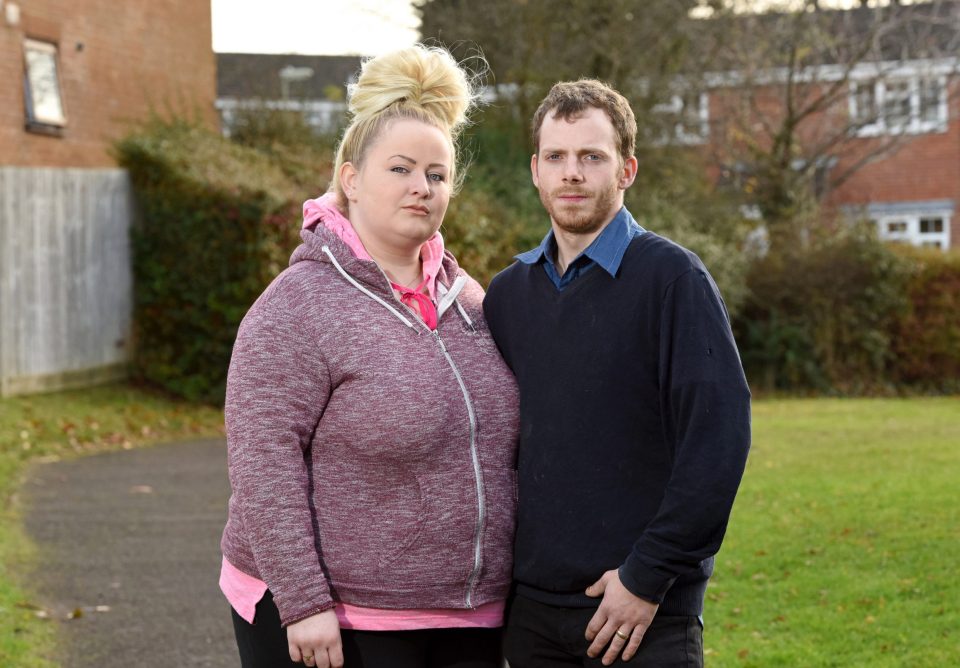 I've worked in a café before and I can tell you that probably what really happened was the branch received the complaint, the floor manager asked the employee to watch it and then everyone had a good old laugh about 'fatty fat' and her boyfriend. Sorry guys, but complaints like that just don't get taken seriously.
I wonder if Sherrie and Robbo will switch to Starbucks after this incident? They'd better watch out if they do – f**k knows what name they'll end up with on the cup.