A pair of NYPD police officers who are accused of having sex with an 18-year-old girl while she was in their custody have, unbelievably, been spared jail.
Images VIA
Despite prosecutors requesting Eddie Martins, 39, and Richard Hall, 34, receive up to three years in prison (should be more), State Supreme Court Justice Danny Chun suggested they will likely spend five years on probation after pleading guilty to bribe taking and official misconduct.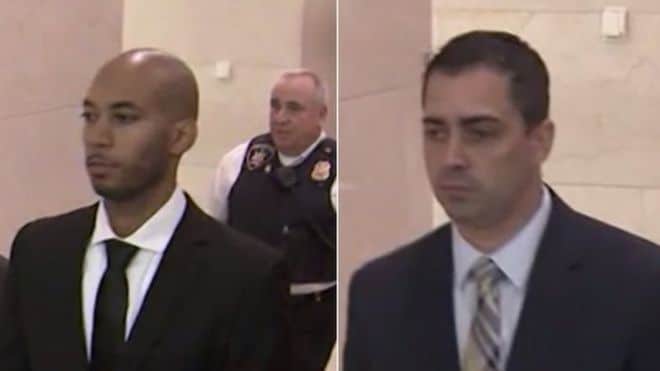 The judge went easy on the men as he reckoned that the rape charges, which were eventually dismissed, couldn't be proven beyond a reasonable doubt, reports CNN. The pair are to be formally charged in October.
The girl in question, Anna Chambers, spoke out about the case this week, writing on Twitter:
Fuck the justice system lmfaooo shits a joke

Her attorney Michael David also criticised the sentencing, saying:
We're outraged. It's complete injustice what happened today.

You can't consent when you're five foot three, 100 pounds and they're both over six feet and very muscular.

They had her in handcuffs. These cops got a free pass.
Prosecutor Eric Gonzalez said afterwards:
These defendants engaged in a shocking abuse of power, which they finally acknowledge.

While I would have preferred to see them serve prison time, they are no longer members of our police department and with today's plea are convicted felons.
The incident in question unfolded in 2017, and saw Martins and Hall stop Chambers during an undercover drugs raid.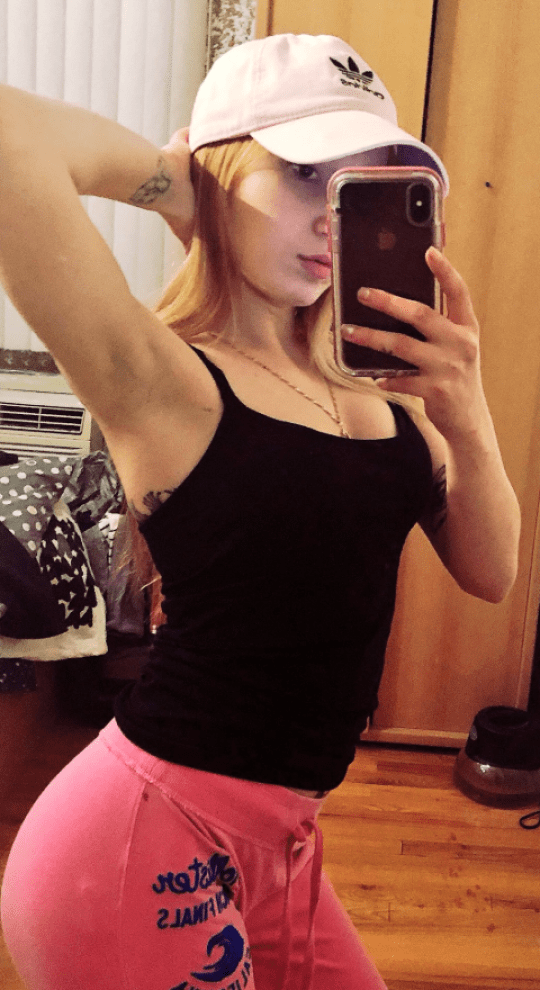 They ended up stopping a car that Chambers was in and arrested her after she confessed to carrying weed.
She was then taken to the officers' unmarked Dodge Caravan, where Martins had full sex with the suspect and Hall received a sexual act. The officers then let her free and didn't report the stop.
When Chambers accused the cops of rape, DNA evidence proved the sexual encounters and the pair resigned from their positions.
And despite admitting to their crimes, it's looking like they won't be serving jail time, proving once again that the US justice system is fundamentally flawed.