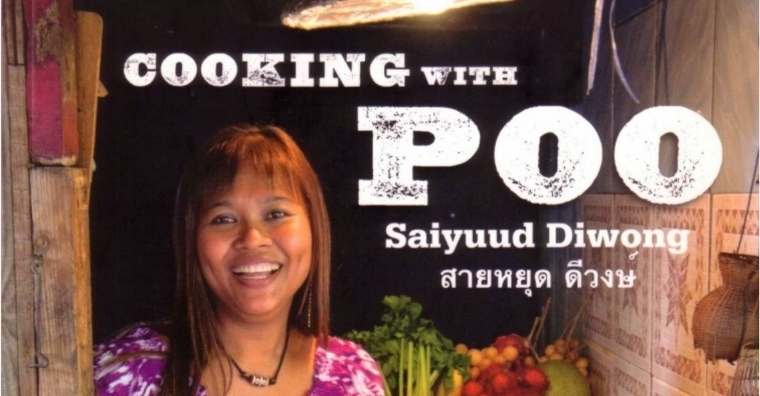 I thought this was funny as fvck when I came across it. But I suppose that's just because I've got an awesome sense of humour. This book, genuinely called Cooking With Poo is a contender for the prize of the strangest book title of the year. Nah, I didn't know such a shit competition existed either. Other books up for the title include – The Great Singapore Penis Panic: And The Future of American Mass Hysteria and A Taxonomy of Office Chairs, The Mushroom in Christian Art and A Century of Sand Dredging in the Bristol Channel: Volume Two. (Volume Two! Who the fvck bought Volume One?)
However, the title of Cooking With Poo doesn't mean that there's recipes for smothering shit all over your Sunday dinner or sprinkling it over your cheese on toast. The book was written by a woman from Thailand called Saiyuud Diwong, and in Thai 'poo' means 'crab' and it's also Saiyuud's nickname. Whether that's because she was the village bike when she was younger and she's got loads of STD's is another matter, but I'll try to find out.
I think I'll buy the book to try to help it win and place it somewhere in my house where everyone can see it. Frame it or something. That way, people will laugh (hopefully) and ask me why I've got a book like that framed. I can come across as all intelligent then and tell them what the title actually means.
Sounds like a plan.