The saga of the Conor McGregor/Floyd Mayweather fight is rumbling on, and whilst many speculate that it will never happen, one man who seems almost surprisingly adamant that it will happen is Conor McGregor himself.
Featured Image VIA
Conor was appearing at a special event in Manchester called 'An Experience With Conor McGregor' where he had a conversation with celebrity MMA journalist Ariel Helwani where the question of a fight with Mayweather came up yet again. Here's what he had to say about that:
Me and Floyd have got to get together and figure it out, the same way Floyd and Manny figured it out. Once we come to a set number that I'm happy with, that he's happy with. Then we go to the customers, we go to the promoters, the buyers. And then we get it done. That's next. I'll go to Vegas and I'll handle the commission, we'll figure that situation out. And we'll come to a dotted line and then we'll go. But this is happening.

That fight was more than just being explored. That fight has been in the works for a while now. There's a lot of steps to get the fight done. But it's the fight to make. It's the fight that people want. It's the fight that I want. It's the fight that I'm confident going in there. I've got the reach. I've got the youth. I've got the unpredictable style. You can't prepare for a style like me. A guy said to me why conquer one world when you can conquer two? So I'm going to go conquer two worlds.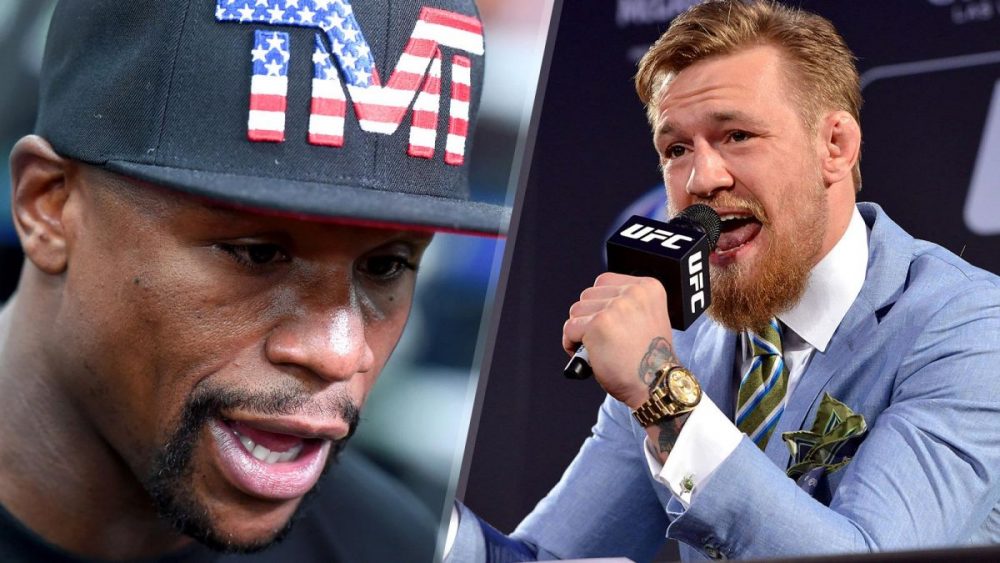 I hope I can do it with the backing of the UFC. I believe I'll be able to, with the Ali act I believe I can. But I think it's smoother with all involved. I think we're all about good business. I've done great business with the UFC, with Dana and everyone. But again, everyone's gotta know their place. So we'll cross that bridge when we come to it.

If Manny and Floyd did half a billion, I believe this one, cross sports, never before seen, this is the first billion dollar fight. So peoples gotta pay for a billion dollar fight. So it's getting there. We'll see.

As I close in on him, we'll find out how serious Floyd is. But it's very hard to go back now because I'm hunting now. I hope so. I believe so… I believe it will happen by the end of this year or early next year. I believe either side of that it will happen.
Well, that was the most extensive I think anyone's actually been on a fight between the two happening, and the fact that one of the actual men potentially fighting in it was speaking about it makes it all the more genuine. Hopefully we'll be looking forward to the build up to the fight this time next year.
For more on these two, check out this trash talk video between the two of them. The guys both want it, now it's time to make it happen.