Break ups are hard – that goes without saying – and it's normally way harder if you're doing the breaking up as you have to stare into the eyes of your partner and tell them that you don't like them anymore and you don't want to be with them, and you can probably tell the moment when their heart breaks just like Bart did with Ralph Wiggum all those years ago.
Some smart dudette – Australian nurse Kristy Mazins from Melbourne to be exact – has realised that there's a potential business idea here though and decided to start up a company that will break up with your partner for you – for a price of course. Sure, you might have to pay to do it but it's probably worth it so you don't have to put up with all that crying and heartache and crap – just pay the guys at 'Sorry It's Over', then block their number and change your locks and you're done. Easy.
Featured Image VIA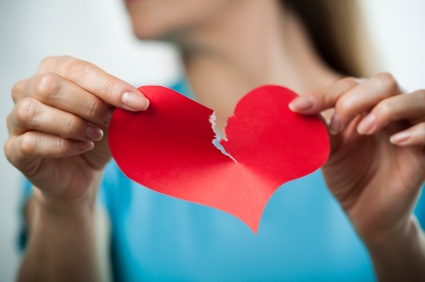 Image VIA
There are a number of different options for how you want the break up to go down – obviously the more you pay, the 'better' the break up is. For £2.34 they'll send a text message for you, a phone call will cost £6, a posted letter £7, a personal break up i.e. with a stand in person instead of you costs £34 and you can also send flowers with a personalised message for £40. The piece de resistance though is the sympathy hamper which costs £46 and includes wine, chocolates, tissues, the break up note and peanuts. Because everyone loves peanuts when they've just been dumped right?
So there you have it. What's stopping you from ending it now? Alternatively, if you're still too cheap and lost to afford this service, maybe take inspiration from some of the best break up letters ever.